Trains
B172
$4.50
1 June 1993
Contains: 10 x 45c
Booklet Measures: 60mm x 97mm
The first issue for 1993 came in the form of scenic trains.
There were two official overprints. They are Asian International Philatelic Exhibition - Indopex '93 and Queensland Stamp Show '93 in Brisbane.
Two private overprints are available. They are Trains - Australian Railways Historical Society, and ASDA Countdown To Sydney Olympics 2000.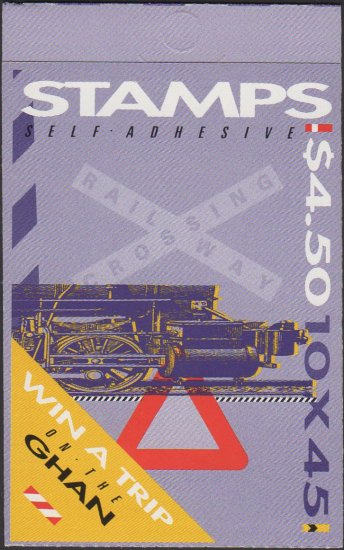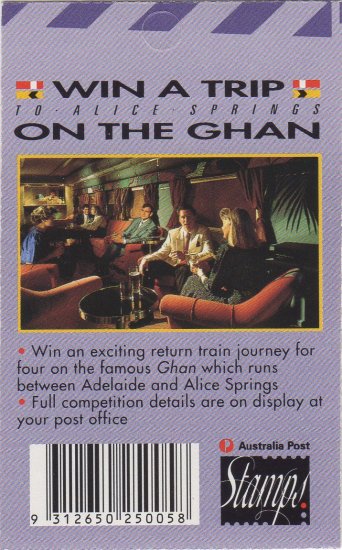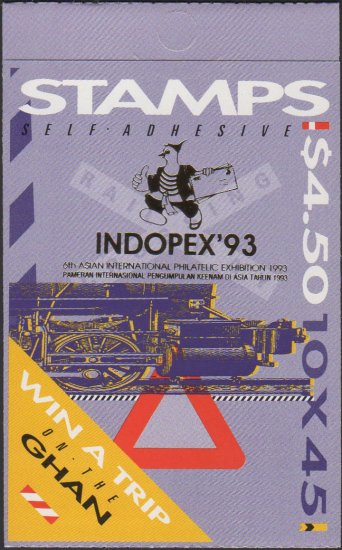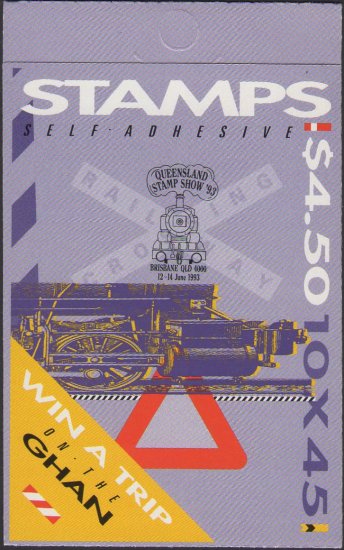 Asian International Indopex '93 Queensland Stamp Show Brisbane '93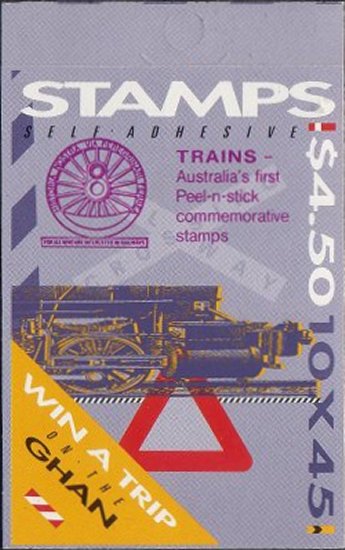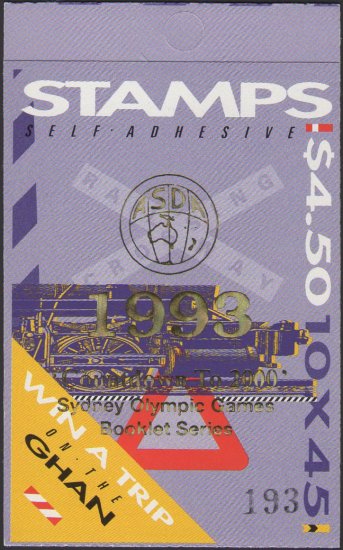 TRAINS Australian Railways Historic Society ASDA Countdown To Sydney Olympics 2000