Koalas and Kangaroos Wildlife
B177
$4.50
12 May 1994
Contains: 10 x 45c
Booklet Measures: 58mm x 78mm
This booklet was around for three years and during its life it saw eight reprints, more than any other booklet has ever had.
The reprints go from 1 Koala up to 1 Kangaroo and 3 Koalas.
There were two additional variations of the cover also used. The first cover was used for the original and the 1, 2 & 3 Koala reprints. The second cover added a Bookabout panel and this was used for all remaining reprints except the 1 Kangaroo. It had its own cover with the Bookabout replaced with an Atlanta Olympics message.
There was one official overprint for this booklet. It was for the 1996 Canberra Stamp Show.
A private overprint for the 1994 Petersham Fair was the third in the SCDAA series. This was available on the original print only.
It is interesting to note that the last two reprints did not have the circular die-cut for hanging on display racks at Australia Post Shops.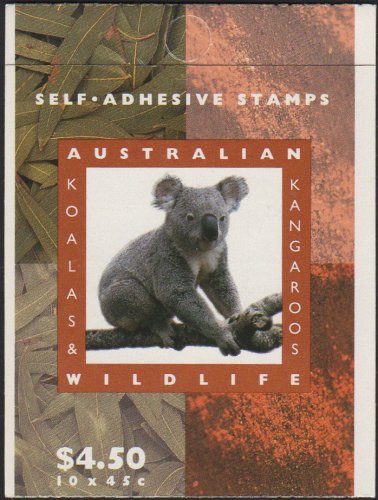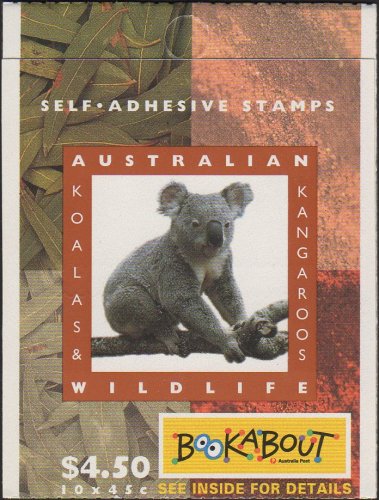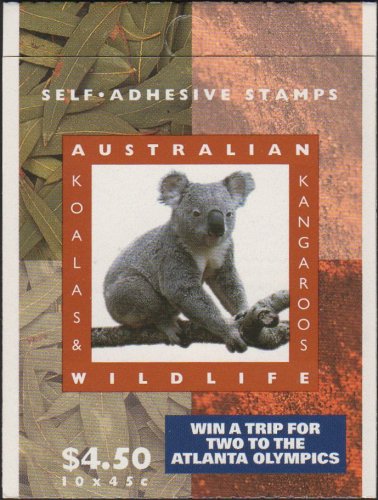 Original, 1, 2 & 3 Koala 4 Koala, 1 Roo 1 Koala, 1 Roo 2 Koala & 1 Roo 3 Koala 1 Kangaroo Only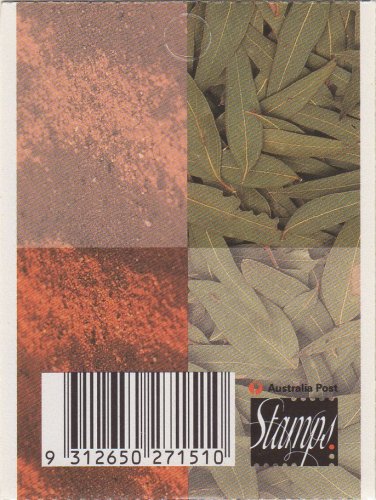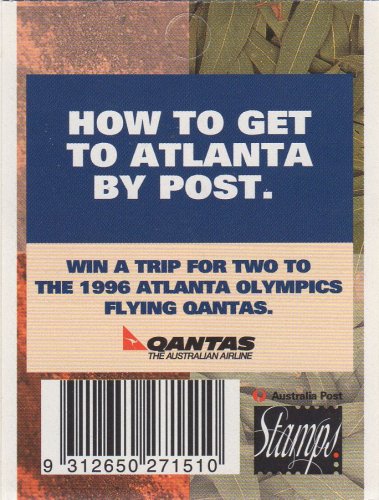 Original Print


1 Koala Reprint



2 Koala Reprint



3 Koala Reprint



4 Koala Reprint



1 Kangaroo Reprint



1 Kangaroo 1 Koala Reprint



1 Kangaroo 2 Koala Reprint



1 Kangaroo 3 Koala Reprint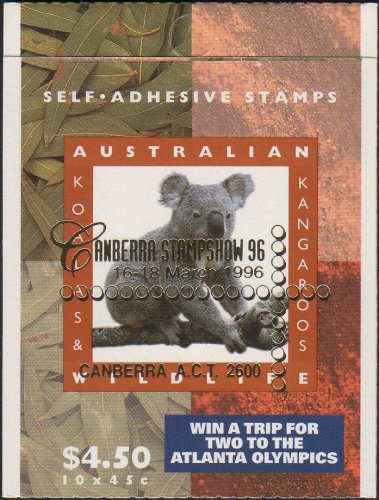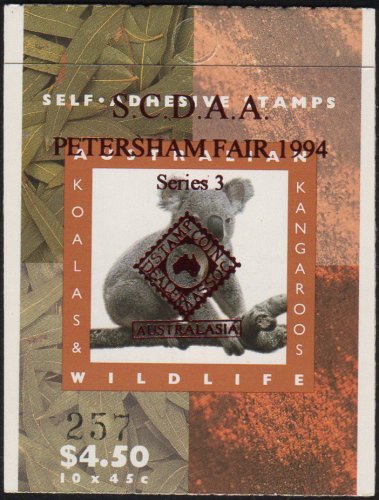 Canberra Stamp Show 1996 SCDAA Series 3