Endeavour Replica
B181
$2.00
9 February 1995
Contains: 1 x 20c, 4 x 45c
Booklet Measures: 78mm x 44mm
The first issue for 1995 was for the Endeavour Replica.
This was the thirteenth Sterner booklet and was the only Sterner booklet to have the same design of stamp as was available in sheet format.
There are six known private overprints of this booklet. They are 50th Anniversary Illawarra Philatelic Society, Queensland ASDA 21st Anniversary Dinner, Caloundra Cut Price Coins, Warwick Rotary District Conference, Congress 2000 (available in red, blue & green overprints) and the 15th Anniversary Armadale / Kelmscott.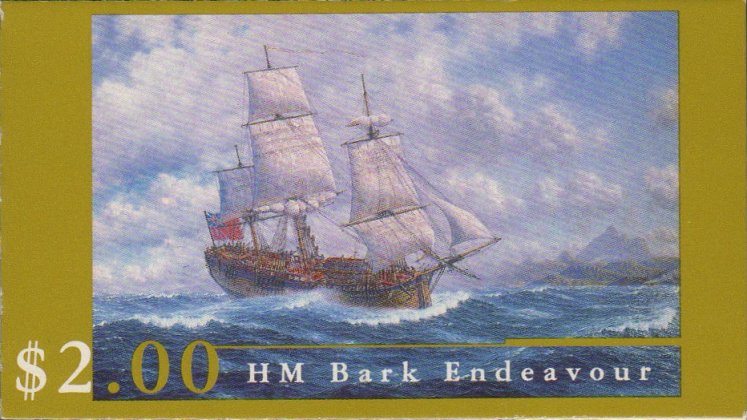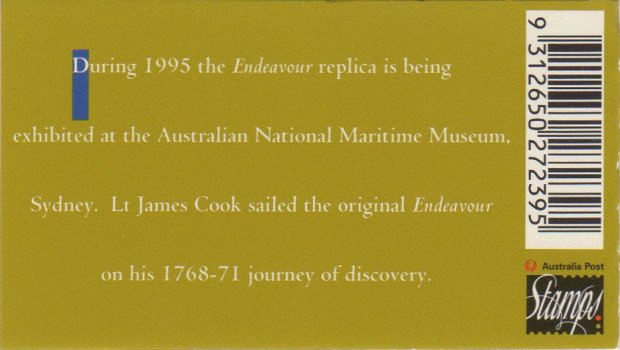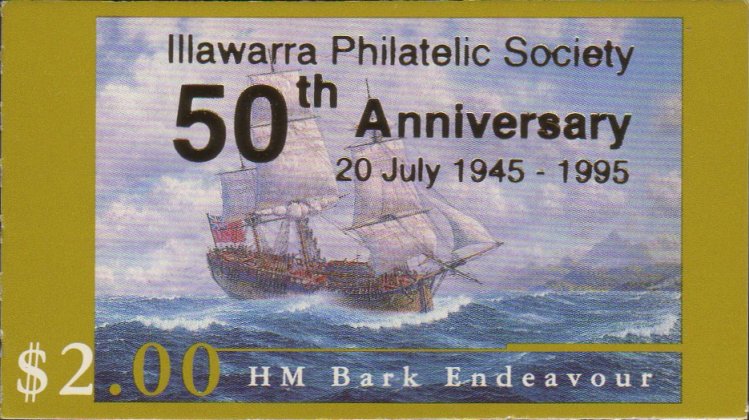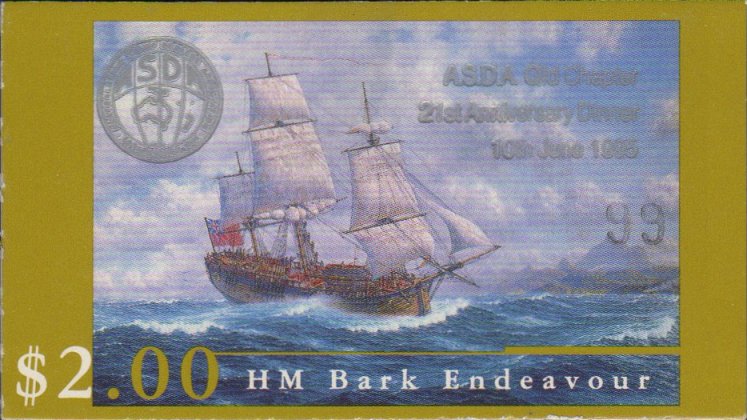 Illawarra Philatelic Society 50th Anniversary Queensland ASDA 21st Anniversary Dinner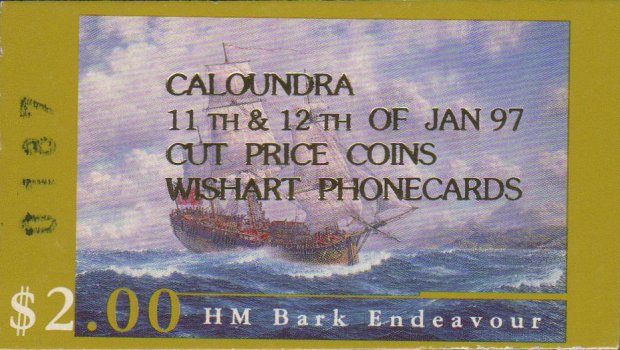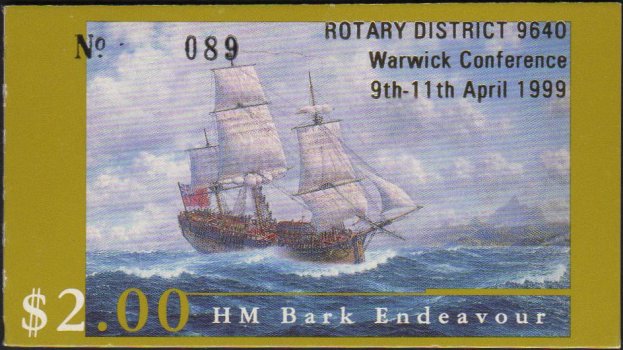 Caloundra Cut Price Coins Warwick Rotary District Conference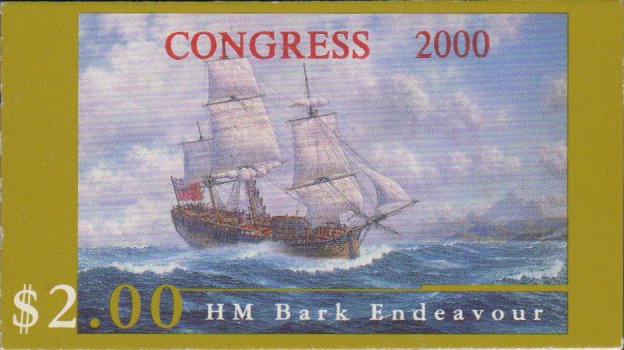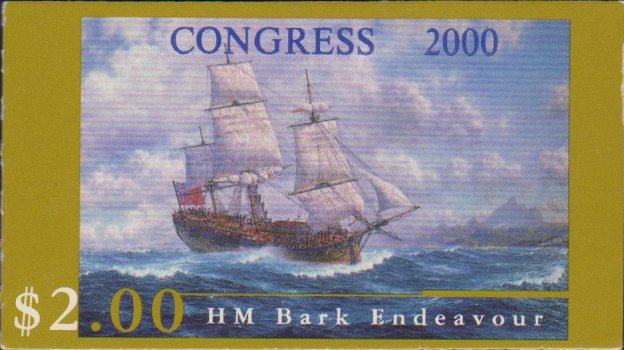 Congress 2000 (Red) Congress 2000 (Blue)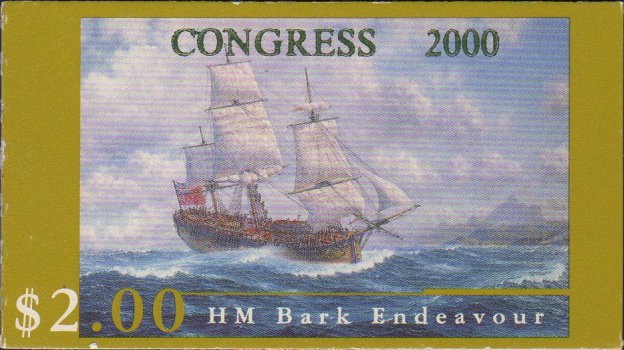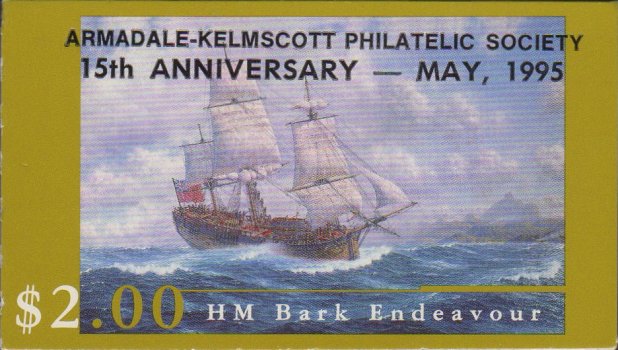 Congress 2000 (Green) Armadale-Kelmscott Philatelic Society 15th Anniversary