Olympic Legends
B214
$5.40
21 January 1998
Contains: 12 x 45c
Booklet Measures: 60mm x 88mm
There were General barcode and Philatelic barcode versions of this booklet.
There were two private overprints available for this booklet. The first was the APTA 1998 Countdown To Sydney Olympics and the second was Olymphilex 2000.
The two overprints were issued on both barcodes, with the Philatelic version of the Countdown overprint being very rare.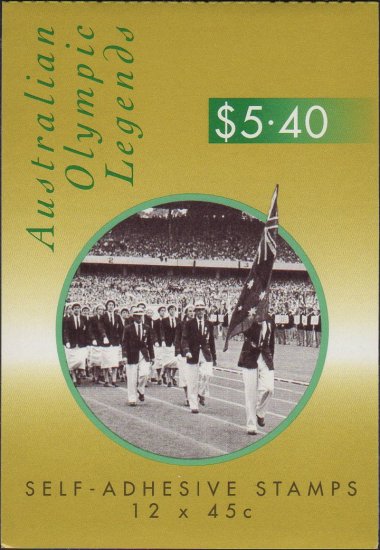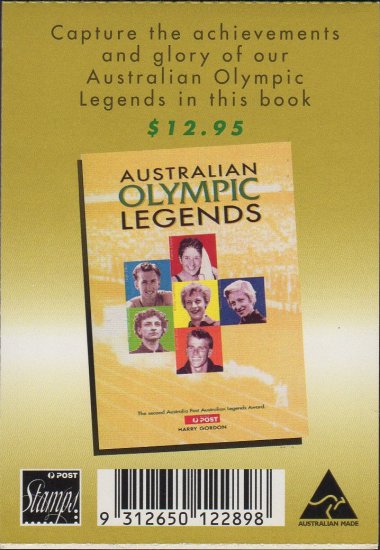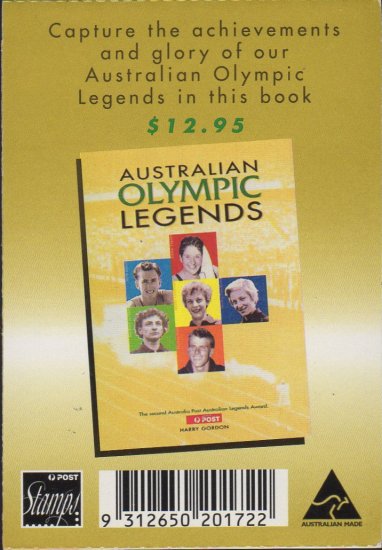 Philatelic General


There are another 4 stamps under the last fold.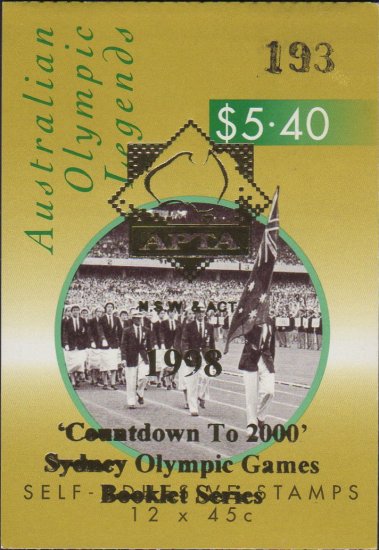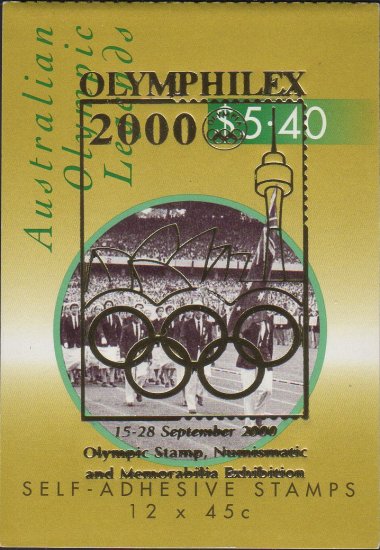 APTA Countdown To Sydney Olympics (Both Barcodes) Olymphilex 2000 (Both Barcodes)