Coastal Flowers
B221
$4.50
8 April 1999
Contains: 10 x 45c
Booklet Measures: 58mm x 77mm
There were General barcode and Philatelic barcode versions of this booklet.
The printing of this booklet was shared between two printers, SNP Ausprint Pty Ltd and Pemara Pty Ltd. They look identical, but there are a couple of significant differences to tell them apart.
On the original printing, the printers put their names on the inside of the rear cover. (see illustration). Also there is a difference in the perforations between the two printers. (see illustration). The barcodes on the Philatelic versions are different for each printer, but the General versions are the same.
Each of the printers later produced a 1 Koala reprint, and then followed it with a 2 Koala reprint. Only SNP produced a further 3 Koala reprint.
The rear covers changed for the 2 Koala reprint and again for the 3 Koala reprint. (see illustration).
There were three overprints of this booklet. They are Northern Beaches Stamp Expo 1999 (on Philatelic Barcode), APTA Qld Stamp & Coin Show (on General Barcode) and Northern Beaches Stamp Expo 2000 (on General Barcode).
Each of the three overprints were also available on both SNP & Pemara prints.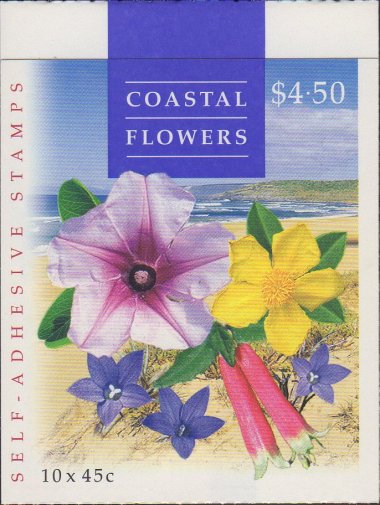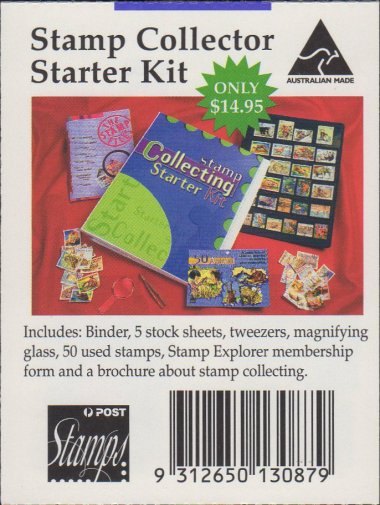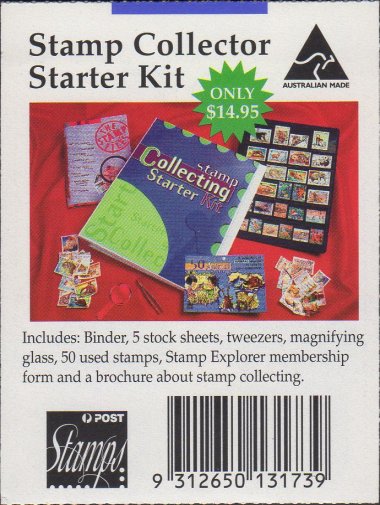 Philatelic (SNP) Philatelic (Pemara)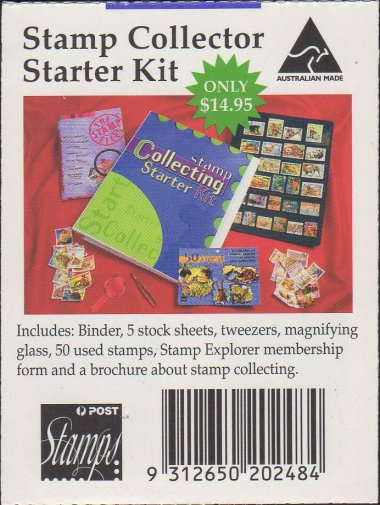 General (SNP & Pemara)




Original (SNP & Pemara) & (Three Barcodes)



1 Koala Reprint (SNP & Pemara) (General Barcode Only)



2 Koala Reprint (SNP & Pemara) (General Barcode Only)



3 Koala Reprint (SNP Only) (General Barcode Only)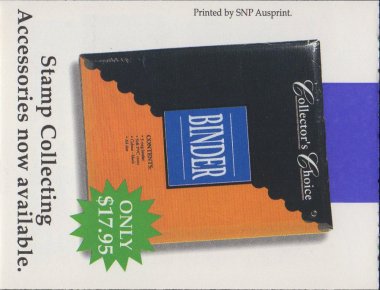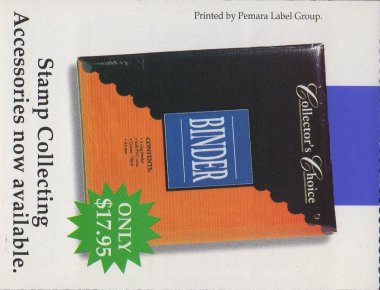 Inside Cover SNP Inside Cover Pemara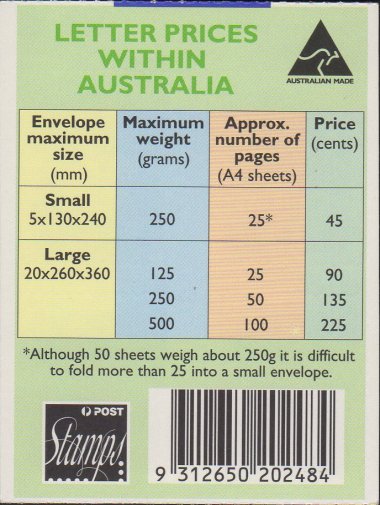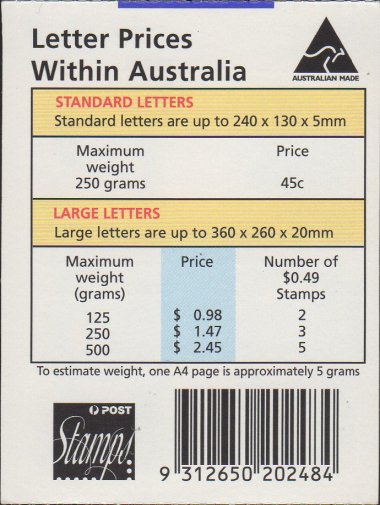 2 Koala Back (SNP & Pemara) 3 Koala Back (SNP Only)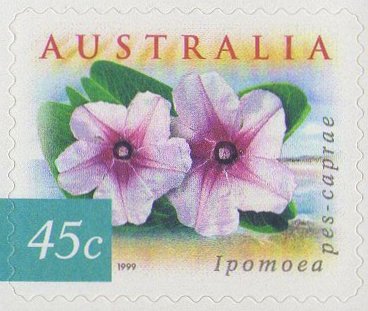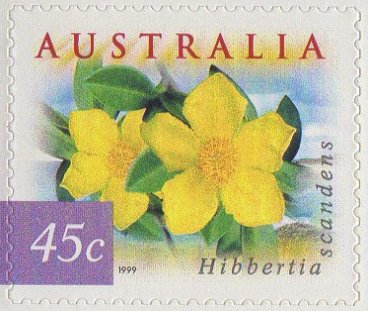 SNP Perforations Pemara Perforations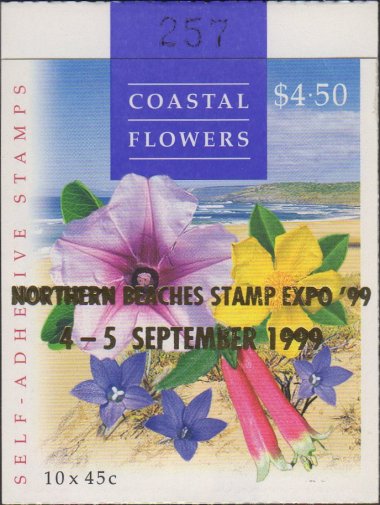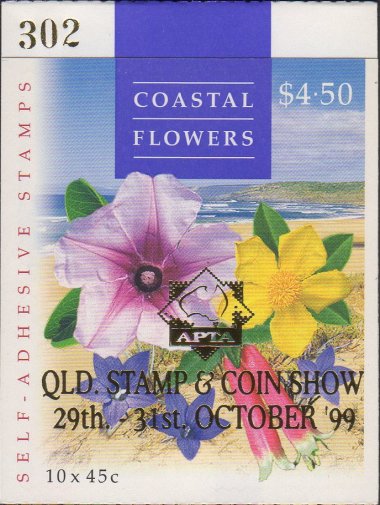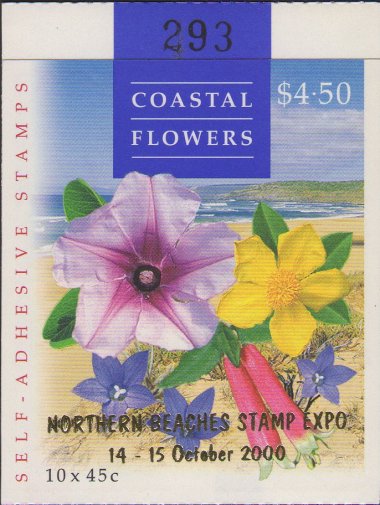 Northern Beaches Stamp Expo '99 APTA Qld Stamp & Coin Show '99 Northern Beaches Stamp Expo 2000