Cellophane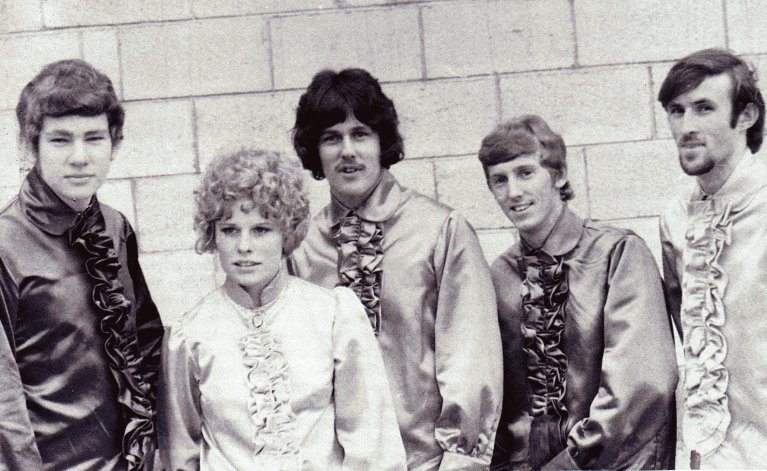 L to R: Dave Wellington, Pam Potter, Ian Hewittson, Michael Hill and John Van Der Reyden.
Line-Up:
Dave Wellington (Lead Guitar / Vocals)
Pam Potter (Organ)
Ian Hewittson (Vocals)
John Van Der Reyden (Drums)
Michael Hill (Bass / Vocals)
Cellophane were a Wellington based pop group formed around 1969. Dave Wellington and Michael Hill had previously been with the Intruders and they joined forces with Ian and John, who had been with the psychedelic group called Sebastian's Floral Array. They added Pam to complete the line-up. This was Pam's one and only outing, as she was also a schoolteacher during her time with the band. Cellophane recorded one single on the Pye label, called "Fire"/"Mind Patterns" and it was released in 1969. "Fire" was a slow version of Arthur Brown's original.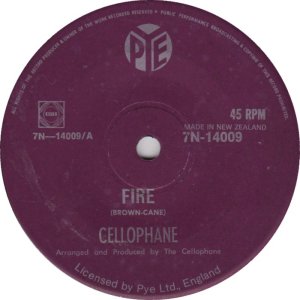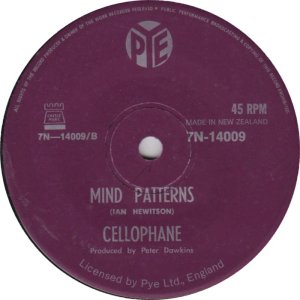 They entered the national Battle Of The Bands competition with "Fire" and won. The prize was a trip to Australia with guaranteed gigs, but they never made it, as line-up changes started to occur and this disrupted their plans.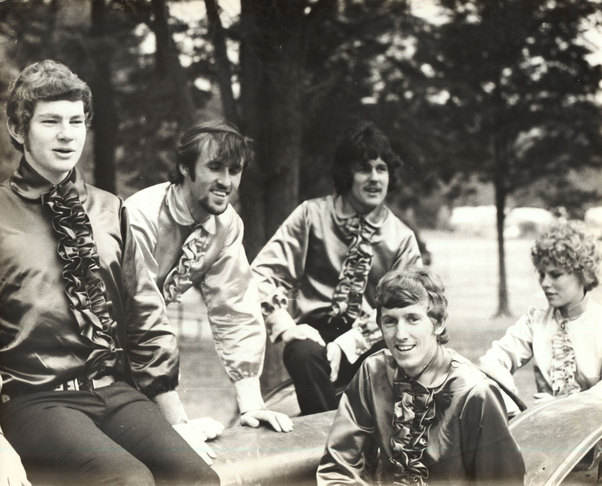 Dave Wellington, John Van der Ryden, Ian Hewitson, Mike Hill and Pam Potter
John left and he was replaced by Dave Kirkland and then Michael left and he was replaced by Robbie Mackie. Both Dave and Robbie were from Dunedin. They didn't stay together very long after this and disbanded.
Pam and Ian went to Australia anyway, but Pam was killed in an auto accident not long after arriving. Robbie Mackie and Dave Kirkland ended up as the rhythm section of Tapestry.
Cellophane can also be found on the following compilations:-