Corvairs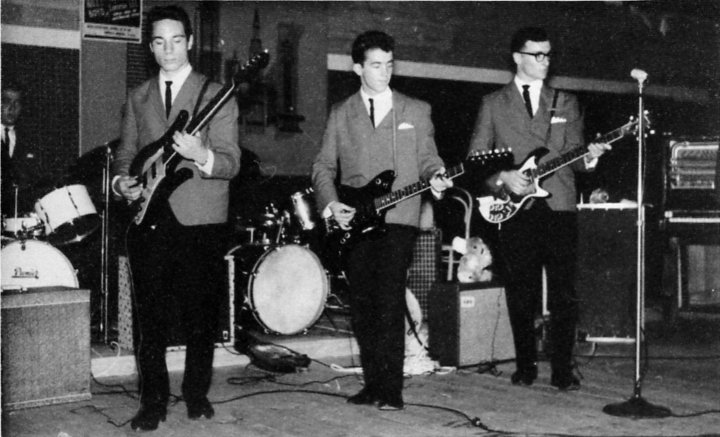 L to R: Rob, George, Alex, and David. Gerald is out of shot.
Line-Up:
Rob Crozier (Drums)
David Leith (Rhythm Guitar / Vocals)
George Watson (Bass Guitar)
Gerald Loesch (Keyboards)
Alex Neill (Lead Guitar / Vocals)
The Corvairs were a Wellington based group who formed around 1963. In their early days they played the local youth club scene, especially around the Hutt Valley region. At the beginning, Alex Neill played lead guitar and did the main vocals. After preferring to concentrate on the vocals, a new lead guitarist, Dale Wrightson, was added to the group. At about the same time Rob Crozier left and he was replaced by Peter Stallard on drums. Peter didn't stay long and he was replaced by Andy Anderson, from the Dominos. Andy would later come to prominence in Australian band, the Missing Links, and later with Arkastra.
The Corvairs only released one self-titled album in 1963, it was a private recording without a cover and probably only a dozen or so were produced.
In the early part, while with the Corvairs, Alex Neill also pursued a solo career, but had finally left the group by 1965. He released four singles on the Philips label. The first in 1963 was "Tricky Dicky"/"The Ghost Of Gary" and on this recording he was backed by the Premiers. The second in 1964 was "I'm Gonna Love You Too"/"At The Hop". Another in 1964 was also backed by the Premiers and was called "New Orleans"/"Where The Blue Of The Night Meets The Gold Of The Day". His last single in 1965 was "Ya Gotta Believe Me"/"Everyday".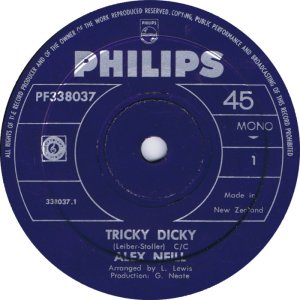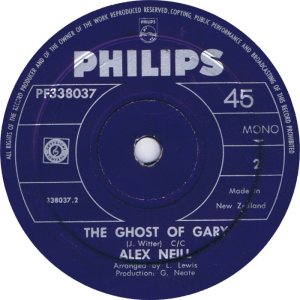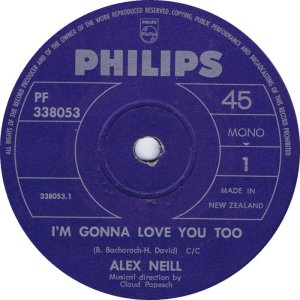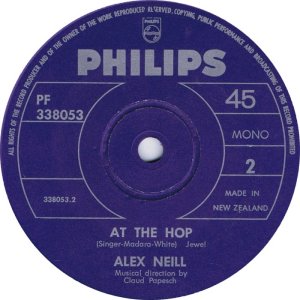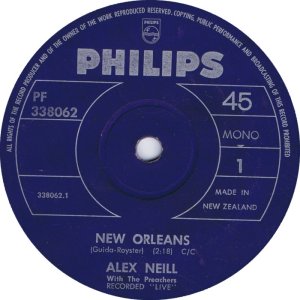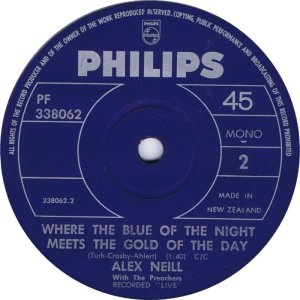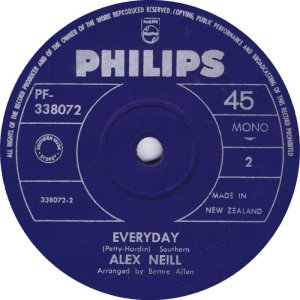 After Alex left, the rest of the band hired a manager and he got them into shape and started getting them more bookings around the country. They became a more refined and polished group and were quite popular wherever they played. By the time Alex's solo career came to an end, he'd gone back to gigging with a band called Chapter Five, the Corvairs were still going quite strong on their own. But the usual problems facing most bands in those days was trying to juggle their jobs with the band alongside real outside jobs, and so like many of the bands around, this was too much and by the end of 1965 they had folded.
David Leith went on to play with Rhythm and Brass, while Andy Anderson continued to play for a little while before pursuing an acting career in Australia, appearing on the "Sullivan's" and quite a few other shows.