Gary Bayer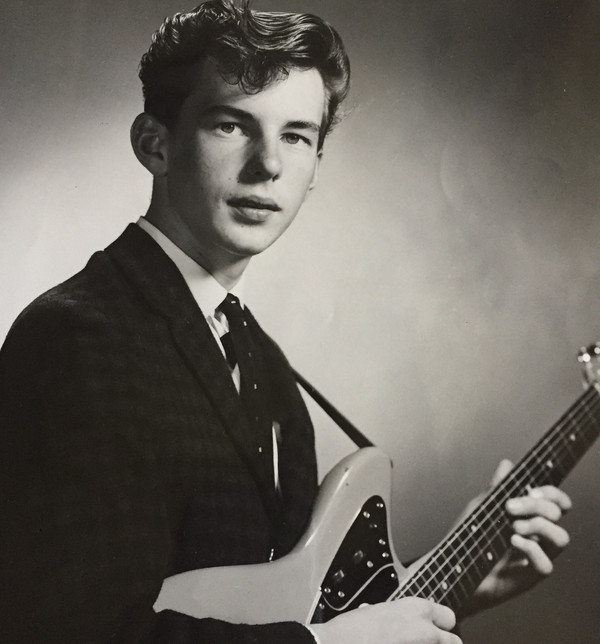 Gary Bayer was a young teenage bass player who recorded four instrumental singles on the Zodiac label between 1964 and 1966. They were "Big Bad Brass"/"Rumpus", "Mod Boy"/"Gary's Tune", "Cactus Hop"/"Froken Fraken" and "Tijuana Taxi"/"Brazilian Summer". The "Cactus Hop" single was done with Ben Tawhiti, who had played with the Bill Sevesi Group.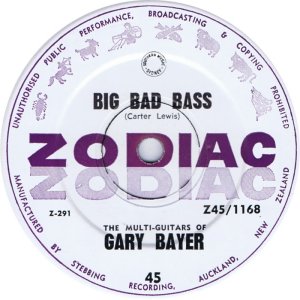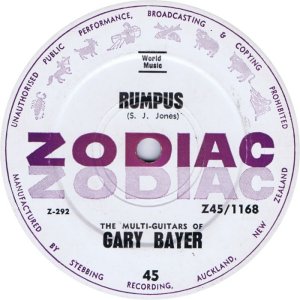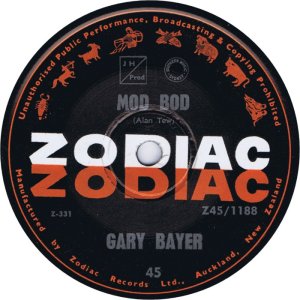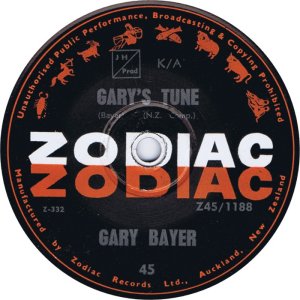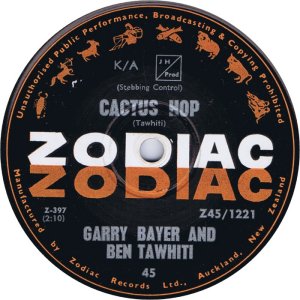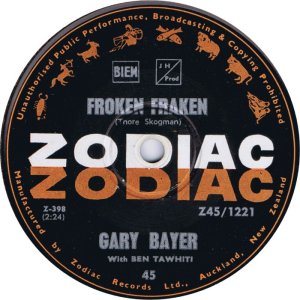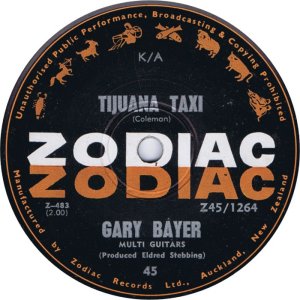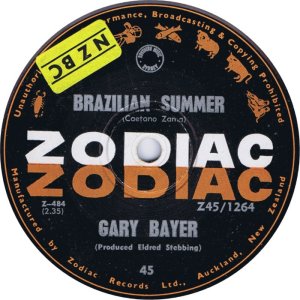 Gary originated from Wellsford, north of Auckland, and eventually settled in Auckland.
In 1982 he became a member of the Auckland group, PG and the Hot Tips. Gary played lead guitar, Peter Grattan played drums and Brian Ferguson played bass guitar. Brian was replaced later by Viv McCarthy. Peter Grattan had previously played with Green and Yellow, Arch and Freedom Express. Viv McCarthy had been a member of Larry's Rebels.
Gary Bayer can also be found on the following compilation.