Freedom Express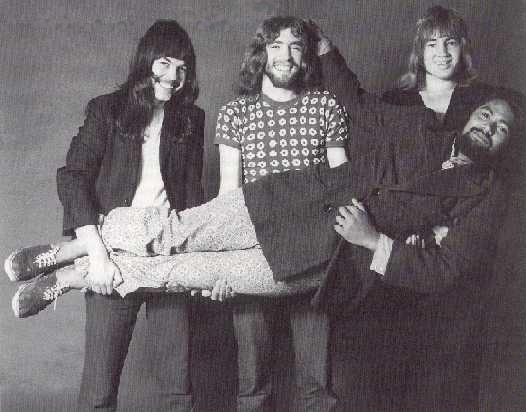 Chris Dawson, Mike Fisher, Rob McGinley, Rangi Williams.
Line-Up:
Rangi Williams (Vocals / Piano)
Chris Dawson (Bass Guitar)
Rob McGinley (Guitar)
Peter Grattan (Drums)
When Paul Hewson quit the Arch in 1970 to join Cruise Lane before moving on to Dragon, the remainder of Arch called themselves Freedom Express and they continued playing at Aubreys before splitting up themselves about 18 months later. During their time Peter Grattan was replaced by Mike Fisher on drums and Billy Williams came in on bass to replace Chris Dawson.
Two singles were recorded, the first on RCA and the second on the Family label. They were "Freedom Blues"/"Troubles" and "We Gotta Get You A Woman"/"Midnight Shift" in 1970 and 1971 respectively.