Hayden Wood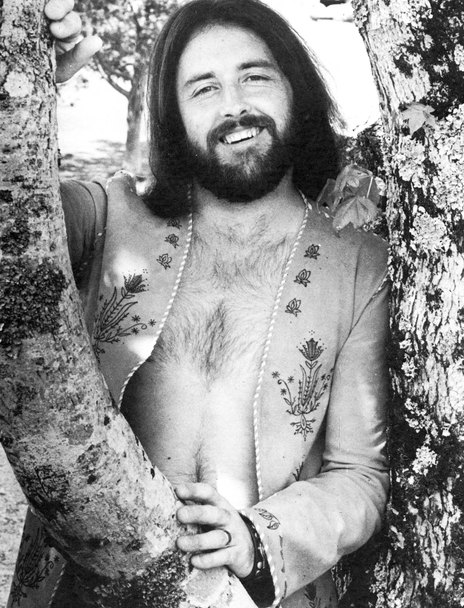 Many thanks for words by Grant Gillanders.
Hayden Wood was born Anthony Paul Jones in Lower Hutt in 1944 and as a teenager he started singing and playing guitar in school bands, purely for fun. Jones left school with little thought of pursuing a career in music and decided to travel the world, but he only got as far as Bondi in Sydney. At the weekly Surf Club dance, Jones was coerced on to the stage to sing with resident band The Echoes. Their front man, Norm Miller, was about to leave the band and they were impressed enough to offer him a job as the lead singer. Jones took on the stage name Tony Summers. A short time later the group was spotted by Spin Records A&R man and producer Nat Kipner, who offered to record them. Tony Summers & The Echoes released "I'm On The Right Side"/"I Only Have Myself To Blame" in early 1966 on Spin Records. The record wasn't a hit but received enough airplay to get the group a support slot on The Rolling Stones Australian tour in February 1966, along with Max Merritt & The Meteors.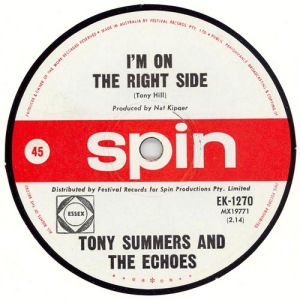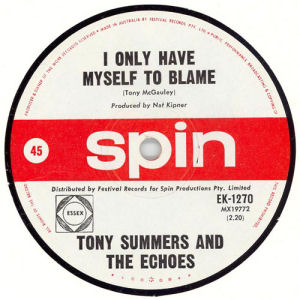 A homesick Jones returned to New Zealand in 1967, staying for a year before deciding to head to the UK. There he had a chance meeting with Nat Kipner, who had arrived in London with John Rowles in October 1967. Rowles was riding high on the UK charts with 'If I Only Had Time', and Jones and Kipner got busy writing songs for future projects including Rowles' debut album. One of the trio's collaborations was a song called 'Make Time Stand Still'. Rowles' manager Peter Gormley (also Cliff Richard's manager) was impressed with the song and Jones himself, and arranged for Jones to record the track for EMI's Parlophone label with producer Mark Wirtz at Abbey Road studios. Under the name Tony Summers, the one-off single was released in September 1968.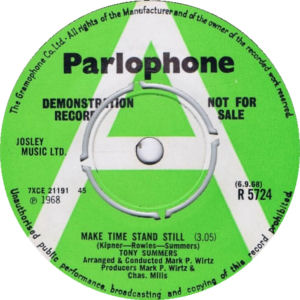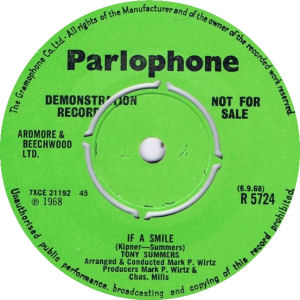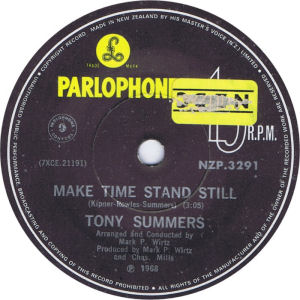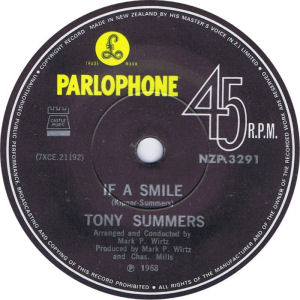 Best described as psychedelic pop meets Phil Spector, the record was well received and Gormley was able to sign Jones to NEMS Records. There it was decided to change Jones' stage name to Hayden Wood.
Hayden Wood's debut NEMS single 'The Lady Wants More'/'The House Beside The Mine' was released in September 1969.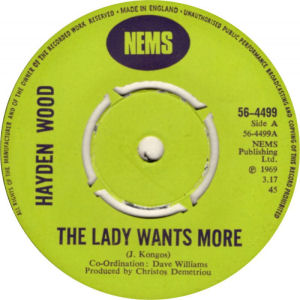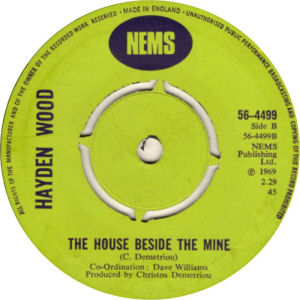 At NEMS, Hayden was partnered with Dave Williams who became his manager, producer and writing partner. Work immediately started on an album at Abbey Road with a budget of £10,000, including a 30-piece orchestra and 10 backing singers. Wood and Williams were given first option on a batch of songs from the up and coming writers, Elton John and Bernie Taupin. Three of these, 'The Greatest Discovery', 'The Ballad of A Well Known Gun' and 'Sixty Years On', were chosen and Wood became the first person to cover an Elton John song. The Elton John song 'Sixty Years On' was released as the lead single off the album, "Out Of The Wood".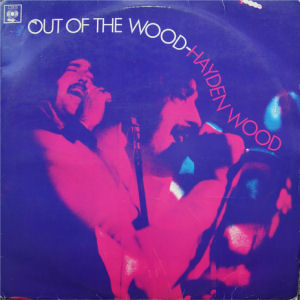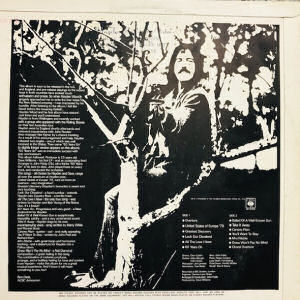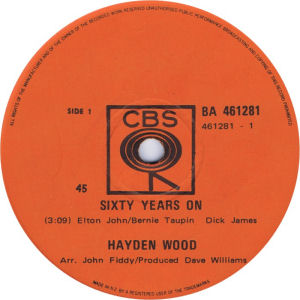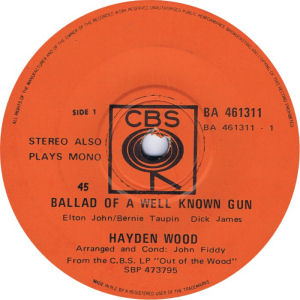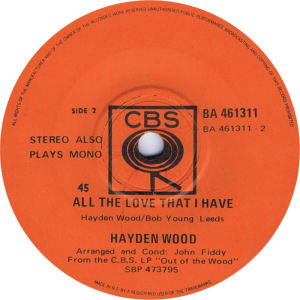 There were high hopes for the single and a radio spot was arranged on Tony Blackburn's high profile BBC breakfast show. Halfway through the spin Blackburn took the record off saying, "That's enough of that, thank goodness the news is coming up." It got worse. NEMS went into receivership the day after the single's release, putting an immediate stop on activities including the album's UK release. Wood managed to secure the master tapes, which he sent to New Zealand where the album was released in mid-1970.
In the UK, Elton John's publisher Dick James was impressed with Wood's versions of Elton's songs and he was quickly signed to James' DJM Records.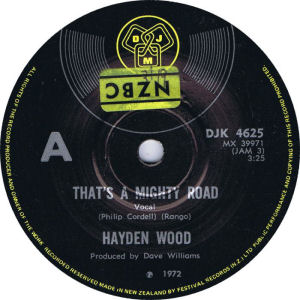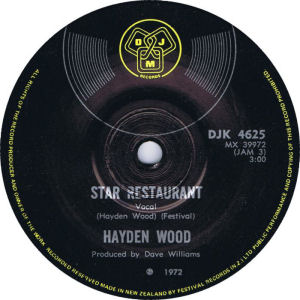 Hayden formed a relationship with Status Quo and wrote several songs with the group's roadie and songwriter Bob Young and formed a band with the group's keyboard player Roy Lynes after he was made redundant when Status Quo changed musical direction from pop psych to a harder rock/boogie style in 1970.
In 1972 Hayden returned to New Zealand and established himself on the brewery circuit as a solo act. Hayden recorded the single 'It's Alright' for Philips (where he worked in the promotions department for several years) and was a regular on the David McPhail produced TV pop series Popco.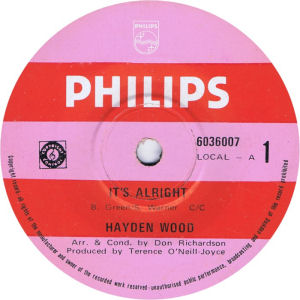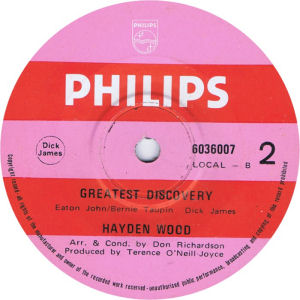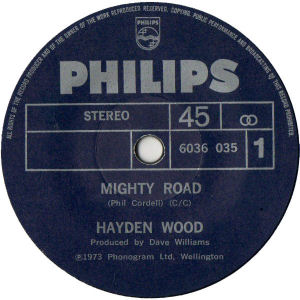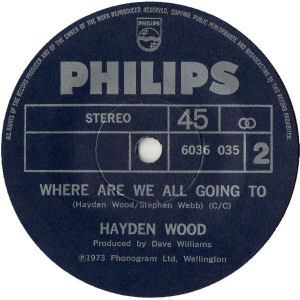 Hayden formed his own label Cherokee and released his own singles and those by the group Prentice, with whom he gigged occasionally. On the brewery circuit he worked with bands Orange, East Side Mob and Soundproof, a seven-piece band from Palmerston North for whom he recorded the single 'Meet Me By the Corner', which became a Top 20 record in Wellington.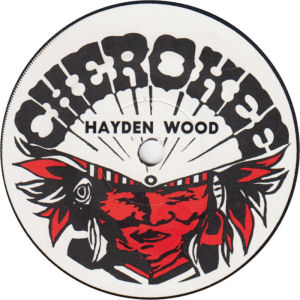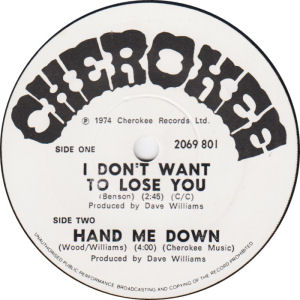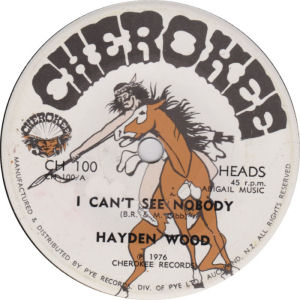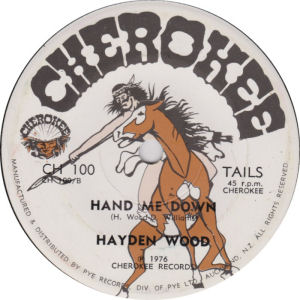 In the early 90s Hayden and his family relocated to Queensland where he is still performing in the group Kiwi Konxion along with his sister.
Hayden Wood can also be found on the following compilations:-