Jessie Harper
During the mid sixties in New Zealand, the leading bands all included strong lead guitarists. Human Instinct had Billy TK, Ticket had Eddie Hansen, the Underdogs had Harvey Mann and the Brew had Doug Jerebine.
Harvey Mann had learned much of his technique and style from Doug Jerebine. The Underdogs and Human Instinct were good competition for each other, both fighting for the ultimate cult following. When the Brew folded, Doug went to England and began writing and recording under the name Jessie Harper. When the Human Instinct made a brief visit to England, they met up with Jessie and he provided them with a number of his songs. In fact seven of the songs on the Human Instinct's first two albums were written by Jessie Harper.
While in England Jessie Harper recorded an album full of original material, and this music was finally released in 1992 by Kissing Spell. The album was called "Guitar Absolution In The Shadow Of The Midnight Sun". The cover image is "The Agony In The Garden, Studio Of El Greco, 16th Century".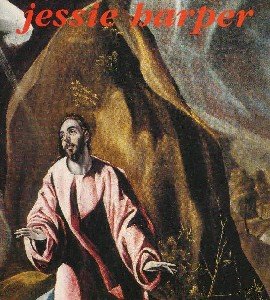 In 2000 Acme Deluxe released an album called "Shades Of The Midnight Sun". While the tracks on the album are titled differently, they are in fact the same songs that are on the first album.
When Jerebine tired of the rock'n'roll lifestyle, he shaved his head and went to India to join the Krishna faith.