Marc Hunter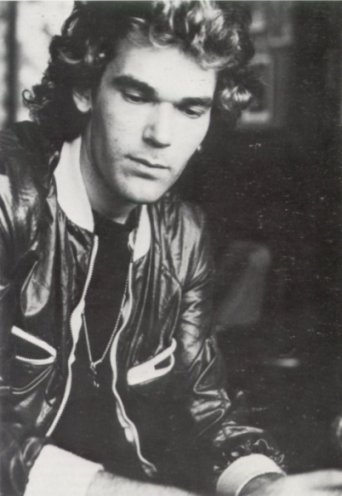 Marc Hunter was born in Taumaranui on 7th September 1953. In the late 50's, he joined his older brother Todd and parents in family public performances. Todd played guitar and Marc was on drums, while Dad played sax and Mum played piano. He then began drumming and singing with Quintessence at an Auckland restaurant. Meanwhile Todd had started a band called Dragon. Marc, wanting a change, was invited to join Dragon as lead singer, when the opportunity arose in 1973.
Marc stayed as the front man for Dragon until he was officially sacked from the group in March 1979. For details of this period from 1973 to 1979, see Dragon.
Just prior to his joining Dragon, Marc released a single in 1973 on the Family label called "X-Ray Creature"/"Dinghy Days".
Marc was fired from Dragon because by his own admission he had become too weird. This was a result of an excess of drugs and alcohol. Todd said "Marc was killing himself. We had to fire him or he'd have destroyed himself". So Marc went overseas to recuperate, visiting Morocco and London for about seven months. During this time Dragon struggled on without him, but with audience numbers dropping and debts going up, they decided to call it a day in December 1979.
When Marc returned, he began gigging as Marc Hunter and the Romantics, with guitarist Harvey James from Ariel and Sherbet, and drummer John Annas from the Kevin Borich Express. He immediately got himself a solo recording deal with CBS and before the end of 1979 had released an album called "Fiji Bitter". Marc had always been a very popular person and had no end of friends willing to come in and lend a hand with recording the album or contributing songs. Three singles were released from the album, "Island Nights"/"East To The Winter", "Don't Take Me"/"My Mystery" and "When You Walk In The Room"/"Thrill Has Gone". "East To The Winter" was not actually on the album. "Island Nights" gave Marc his first solo chart success.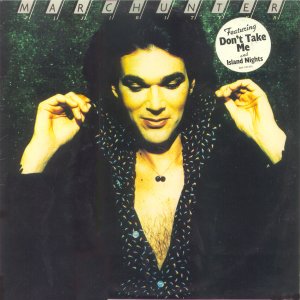 Todd was always around to help Marc, even producing some of the songs on his album. The two brothers were completely different, constantly fighting, but beneath it all was one of the strongest bonds brothers could have. Together they played gigs in 1980 as members of the Headhunters with Kevin Borich. Todd had also been spending a lot of time as a producer, working on a number of tracks for independent artist from both New Zealand and Australia.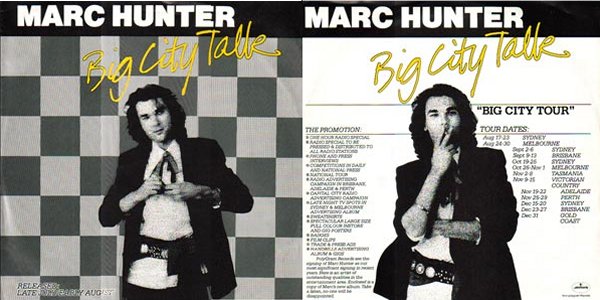 Very rare Big City Talk promo release album.
In 1981 another record deal was acquired when Polydor signed Marc to their Mercury label. Marc and Todd had been writing more songs and almost like the first album, they called in any available friend and musician to help put together a second album. The result, produced by Todd, was "Big City Talk" in 1981. This album was a little more polished than the first, with Marc becoming a bit more serious about his recordings. Again there were three singles taken from the album, with the B-Sides of the first two singles being non-album tracks. The singles were "Big City Talk"/"Old Fashioned Love Affair", "(Rock 'n' Roll Is) A Loser's Game"/"Midnight Knocks" and "Sideshow"/"Slow Down Baby". The single "Big City Talk" became his second chart success.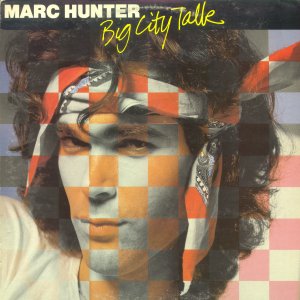 A one-off single "Nothing But A Lie"/"Echoes" was released in 1982. After that he began to work on his third album. At this time Marc met up with an American keyboard player, Alan Mansfield, who was working in Sydney. Marc immediately got Alan to produce some of the songs he was working on.
Meanwhile, Todd and Marc had decided to give Dragon another go and in August 1982 they reformed. It was a very busy time for Marc, who now had a more business like attitude towards the music industry. He knew he had to change otherwise he wouldn't survive. Dragon were signed to Marc's label and they spent a lot of time in the studio working on some new material. Marc then convinced Alan Mansfield to get involved with Dragon as well as his solo work. The result was the smash hit "Rain" and "Magic". Alan then became a full-time member of Dragon while continuing to produce Marc's solo career.
Marc's third solo album was eventually released in 1985 and was called "Communication". The title track was released as a single with the non-album "Hollywood" on the reverse. The album contained some very polished tracks and was by far his best effort to date. Two other singles came from the album, "The Empty Beach"/"Simple Words" and "Fundamental Mistakes"/"Glamour All The Way".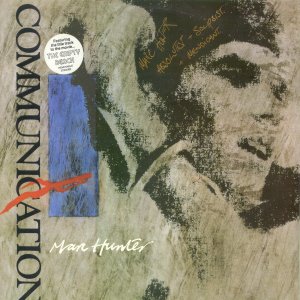 Most of the rest of the eighties were consumed with his involvement with Dragon and also with family life. He married fashion designer Wendy Heather and fathered two children, Jackson and Isabella.
In 1989 a project was started by the Australian Broadcasting Corporation's new record division, whereby they released a series of children's albums, from 0 to 9. Some of Australia's leading contemporary artists and actors were invited to perform on these albums. Marc was invited to participate in the 0 age album, Zzzero, which was primarily lullabies. Marc sang Billie Holiday's "God Bless The Child" and Bob Dylan's "Forever Young". He recorded these two songs with the ABC's producer, Keith Walker. Before the session was over, Marc and Keith had decided that they should make an album of similar type material.
1990 saw the release of that particular album on ABC Records, called "Night and Day". It was a great jazz album full of standards, and while completely different to Marc's usual style, it was well received and got quite a bit of airplay, especially on the ABC. One single, "Night and Day"/"Laura" was released from the album.
At the end of 1994, Marc's fifth and final solo album appeared. It was called "Talk To Strangers". Marc had tried to sell the album to major record companies for about two years, but no-one was interested. Finally it was picked up by the independent Roadshow label for release. The first single from it was "Get So Rough"/"Song Of New Devotion" and this was followed by "One Of The Good Guys"/"Desires Of The Heart". The album also included a song called "Spellbound", which Marc found on a piece of tape with him and Paul Hewson messing around in the early eighties. Marc completed Paul's song by adding a middle eight and some words.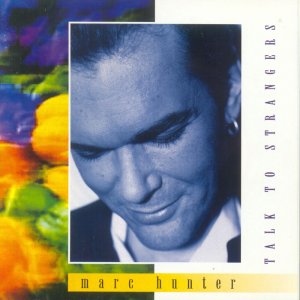 In 1995, Todd, Marc and Alan Mansfield were to come together one more time to produce the album "Incarnations". The album came about through Marc's Roadshow association. It was basically an unplugged album of Dragon's previous hits, involving a number of old friends to help put it together. Marc did a great solo version of "Still In Love" with backing from the Rockmelons and also a duet of "Young Years" with Lee Kernaghan.
In November 1997, Marc was diagnosed as having throat cancer. A benefit concert was held in Melbourne in February 1998, consisting of many artists from the Australian rock music community. On Friday March 27, 1998, a second benefit concert was held in Sydney. This was captured on the album "Good Vibrations". With his treatment not going very well, Marc and Wendy, flew out to Daera Chun, South Korea, to try one last shot at a cure. After a few weeks, Marc returned to Sydney, where he sadly passed away on July 17th 1998.
Todd once told Marc that "he didn't have to worry about getting older, that he would always have an audience".
In 2000 Raven released a Marc Hunter Greatest Hits CD called "Forever Young, the solo recordings".