Simple Image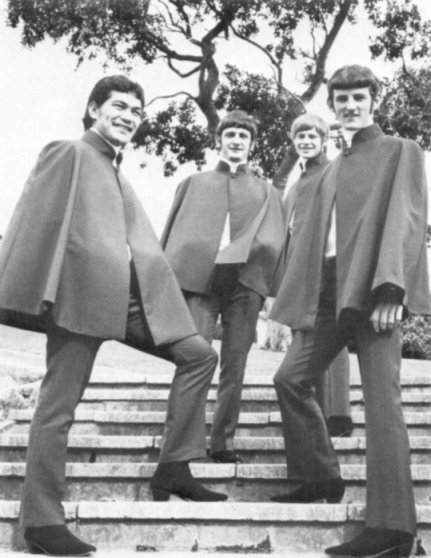 L to R: Harry Leki, Ron Gascoigne, Gordon Wylie and Barry Leef.
Line-Up:
Harry Leki (Lead Guitar)
Barry Leef (Rhythm Guitar / Vocals)
Ron Gascoigne (Bass Guitar / Vocals)
Allan Gordon (Drums)
The original line-up of the Simple Image is as listed above, but Allan Gordon didn't stay very long and he was replaced by Gordon Wylie on drums. Barry, Harry and Gordon were all employees of Todd Motors in Wellington when they first started playing together. Harry had been around the music scene for a while, originally starting out in a group called the Young Ones, which after Harry left, went on to eventually become Larry's Rebels. Ron Gascoigne had originally played with South Island band, the Termites, before joining the Insect for six months. He left them at the end of 1966 to join the Simple Image. The Insect eventually evolved into the Fourmyula. Original drummer Allan also came from a South Island band called the Vaqueros.
Much of Simple Image's initial repertoire was strictly middle-of-the-road, and able to cross the age barrier, they soon proved popular on the wedding reception trail, while at the same time appearing in the pantomime, Dick Whittington. After accepting an offer as ship's band, they then spent a month touring the islands aboard Arcadia before their road to fame began when booking agent Tom McDonald added the group to his booking agent roster. With him they began to get plum gigs. National support tours with Maria Dallas and Gerry Merito followed and in 1968 they signed a five year recording contract with HMV.
Their first single was "Two Kinds Of Lovers"/"Summer Wine", and released with little fanfare, it spent four weeks in the national charts in March 1968, peaking at number 11.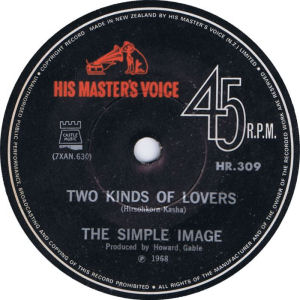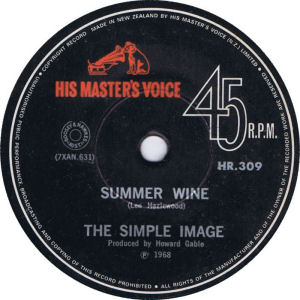 It was their second single which really established Simple Image outside their hometown. The song chosen was an obscure song "Spinning, Spinning, Spinning" released in 1967 by an unknown American group called The Ballroom. Producer Howard Gable used a phasing technique in the mix and it gave the song a very distinctive sound. "Spinning, Spinning, Spinning"/"Shy Boy" climbed to number one on the charts and spent two weeks in that position in July 1968. "Spinning" was entered into the 1968 Loxene Gold Disc Awards and narrowly missed winning the top spot.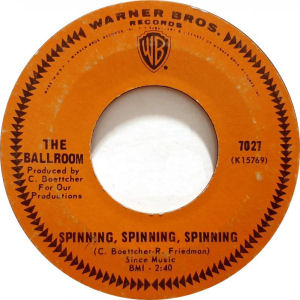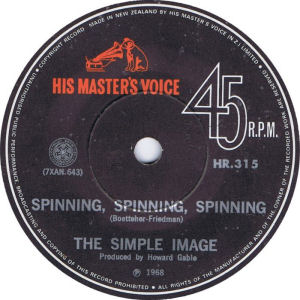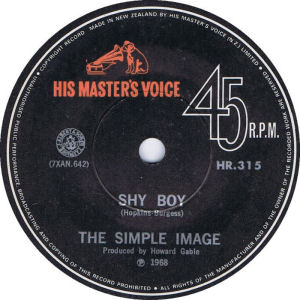 The follow-up single showed they weren't a one-hit wonder, as "Little Bell That Cried"/"I Wanna Go To Heaven" also made the top 10, peaking at number 9.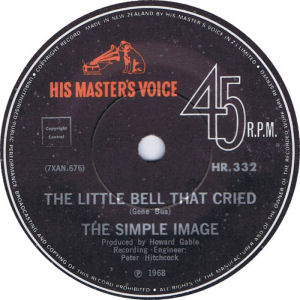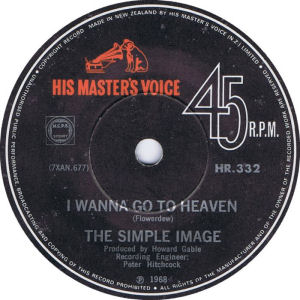 A self-titled album was also released and sold very well. It had some very striking artwork on its cover.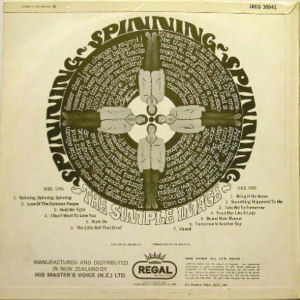 Another single was released from the album, called "Hold Me Tight"/"Tomorrow Is Another Day" it didn't feature on the charts.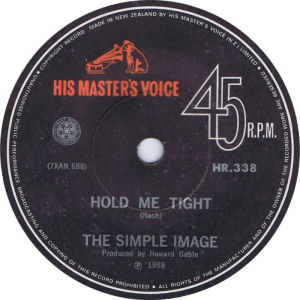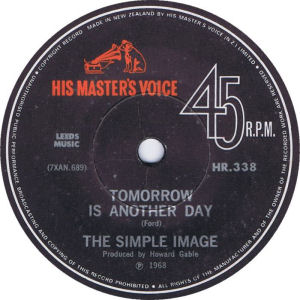 The group adopted a very 'mod' image, with their stage uniform always consisting of navy blue capes with pink lining, floral shirts, bell-bottomed trousers and Cuban-heel boots.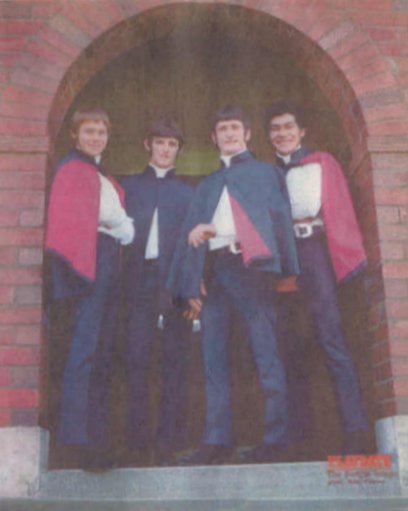 L to R: Gordon Wylie, Barry Leef, Ron Gascoigne and Harry Leki.
Moving into 1969 they released another huge single. This was "Grooviest Girl In The World"/"Make Time Stand Still" and it made it to number 3 on the charts. Bruce Walker, formerly from a group called Soul Sect, was added to the line-up on organ. The next single was "Ulla"/"Tomorrow Today", but it didn't make the charts. "Grooviest Girl In The World" was an obscure single originally recorded by American group The Fun And Games, and it only managed to make number 78 on the US charts.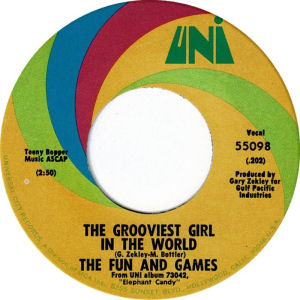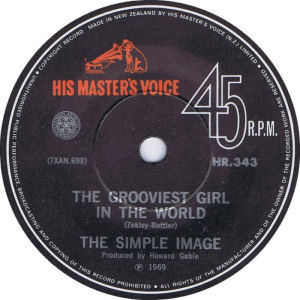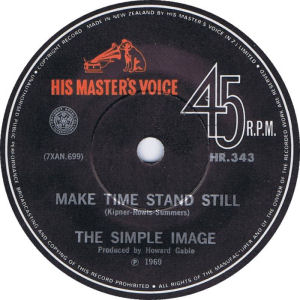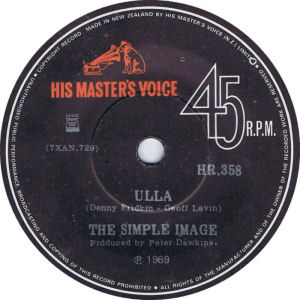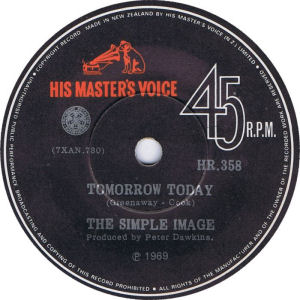 Barry Leef left the group in June 1969, he headed to Australia and spent a short time as the new lead singer for Retaliation. He later joined up with fellow Kiwis, Jack Stradwick, Mike Wilson and Mike Darby to form Straw Patch. They had a minor hit with a song called "Send Me No More Flowers". Barry's replacement in the Simple Image was Doug Smith and with him they chose to do a cover of a song by the Equals called "Michael and the Slipper Tree". Backed with "Mean So Much", the single was another top 10 hit, reaching number 7 in September. It was the last time the group featured on the charts.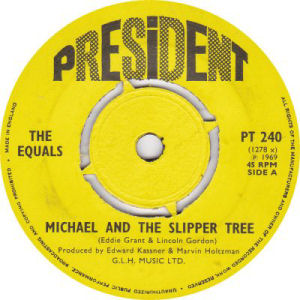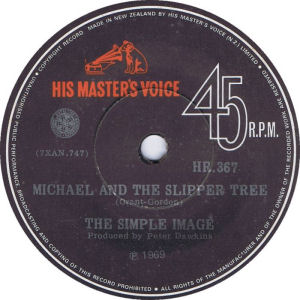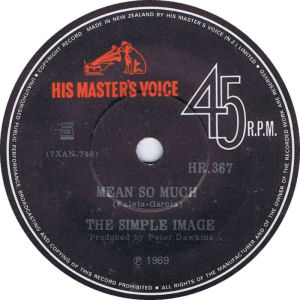 The Simple Image won the "Group Award" at the 1969 NEBOA Entertainer Of The Year Awards. Also in 1969 the group released an EP called "Four Hits From The Simple Image" and it contained "Michael and the Slipper Tree", "Ulla", "Spinning Spinning Spinning" and "Grooviest Girl In The World".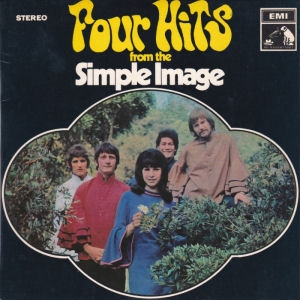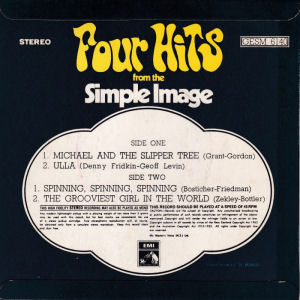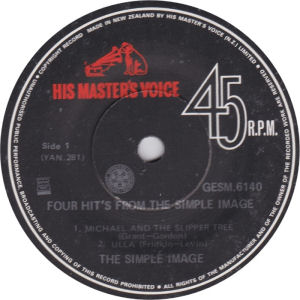 At the end of 1969 they decided to make an assault on the Australian market. They accepted a residency at the Whiskey-A-Go-Go, a prestigious venue that they inherited from the now defunct Avengers. They had only been there a few weeks when Barry Leef rejoined them in place of Doug, but despite their popularity, they were unable to find a single to break them into the Australian charts.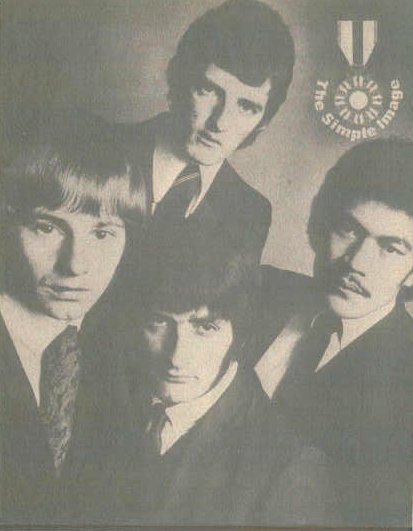 Over the next two years they went through a number of dramatic musical changes to meet the demands of the Whiskey clientele. They also found a liking to some artificial stimulants and as a result, Harry Leki's behaviour became quite bizarre and this eventually led to the group's demise in late 1971. Before disbanding, one final single called "Goodbye Birds"/"Send Me No More Letters" was released in 1971.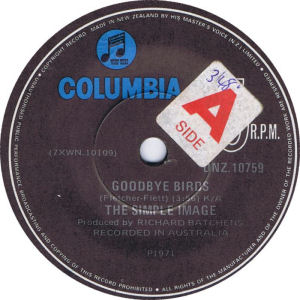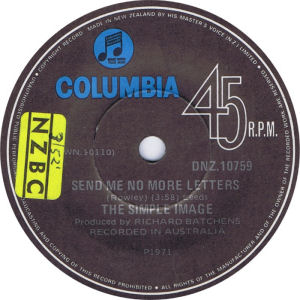 Harry Leki returned to New Zealand and joined Arkastra. He also had a very short spell with Quincy Conserve. Barry Leef joined West Australian band Bakery as lead singer. He also formed the Barry Leef Band, which included Billy Williams, Steve Hopes, Mick Kenny, and Tim Partridge. They released one single in 1976 called "To Be Back Home"/"What Do You Wanna Do". Over the next twelve years he released four more solo singles, and was also a member of a jazz group called Crossfire in the eighties. Erana Clarke became a member of that group and by the end of the eighties her and Barry had married.
In 2001 EMI released a CD called "Spinning Spinning Spinning - The Complete Simple Image" which, using the cover from their original album, contains the entire album, plus every single they did and two previously unreleased songs.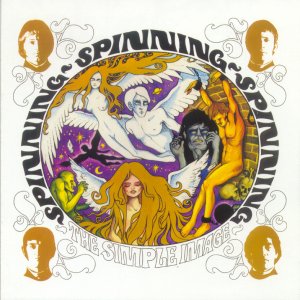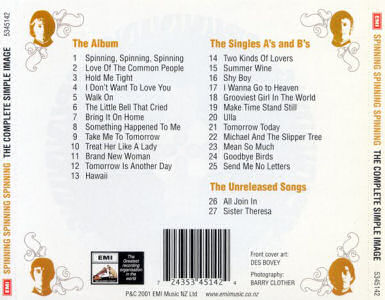 The Simple Image can also be found on the following compilations.