Erana Clark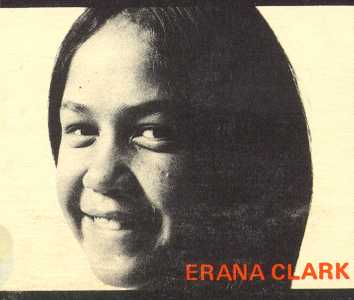 Erana Clark was a young Maori pop vocalist from Auckland, who emerged at the age of twelve as a finalist for the 1973 RATA Awards. The song was "Circle Game".
"Circle Game"/"Teardrop On Teardrop" was released on Impact in 1973. Erana had two other singles on Impact during 1974. They were "I Have A Dream"/"My Friend The Sea" and "Angel Eyes"/"The Rivers Too Wide".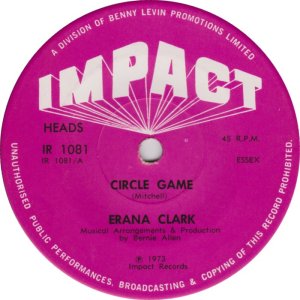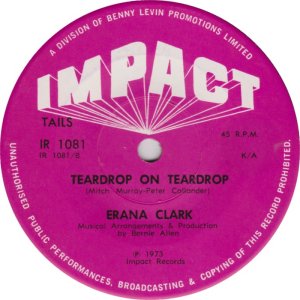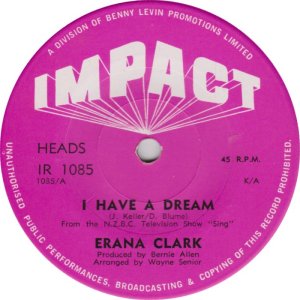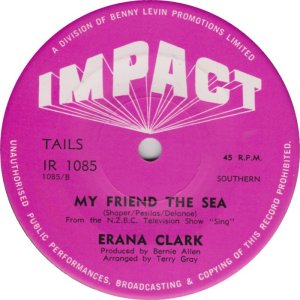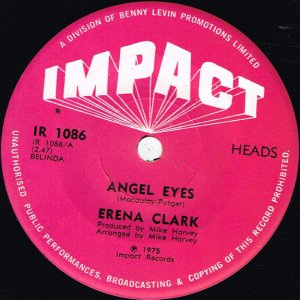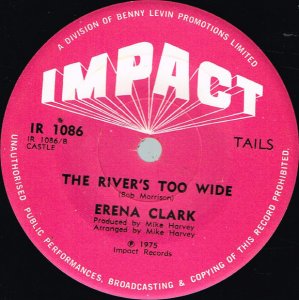 Note the spelling error of Erana's name.
Heremiah (Jerry) Clark encouraged his nine-year-old daughter to compete in talent quests wherever and whenever possible. With the result that in 1971 at age 11 and for the next three years Erana was seen constantly on television. Happen Inn, Sing and the Goodtime Shows, were among the many she worked during this period.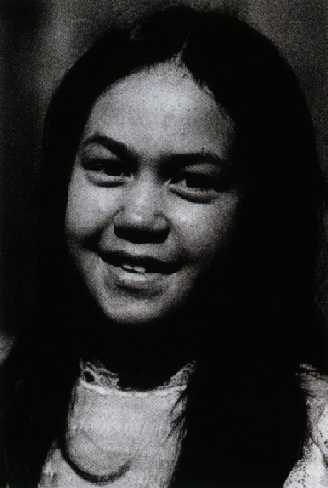 In 1973 a nostalgia tour by Vera Lynn followed by the Tony Christie tour the next year took Erana live to her audience. Appropriately, she won the "Rising Star Award" in 1975 and toured with the Supremes. While still at college in 1976 Erana along with Mark Williams and Ray Woolf contended for the country's top award as nominee for 'Entertainer of the Year'. Yet another tour this time with Dionne Warwick, brought up five years in entertainment for the young 16-year-old. Over the next three years Erana fitted her singing and performing around living a teenagers life.
Then in 1979 now aged 18, she joined her first group the Tuhi-Tama Band and as she quotes "... came under my best musical influence ..." Tuhi Timoti and Tama Renata. Since then she has developed those musical investments in Tamas Band, the group Tane and more recently Rainbow.
She recorded two songs "I Hear A Song" and "It's My Party" which were included on the first album produced at Innovation Studios by Tuhi Timoti.
In 1981, Erana is a veteran performer at the age of 21. For the last twelve months she has been a popular choice for radio and television adverts in the recording studios of Auckland. Combined with guest appearances on such programmes as "McPhail and Gadsby" and "The South Pacific Song Contest" an all-rounder entertainer is obviously emerging. For one that showed great promise at such an early age Erana still has the time to achieve those goals and is currently in a very strong position.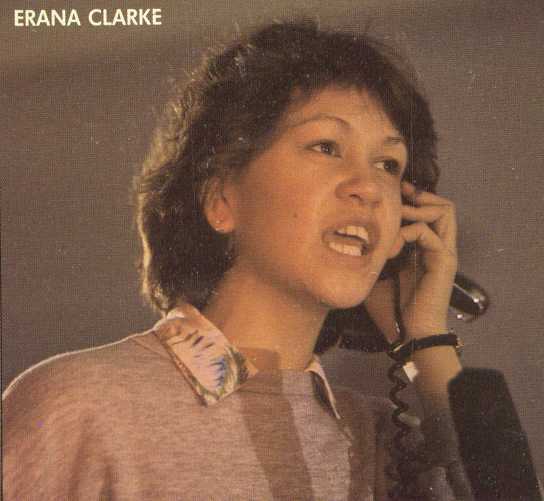 Erana - she did it her way
Erana Clark's quit singing the blues - and, 25 years on, her career's in better shape than ever.
One way or another, Erana Clark's had lots to do with Royalty. As a 12-year-old she was a pop star, with weekly appearances on the TV show Happen Inn. At 14 she sang in a Royal Command performance at the Christchurch Town Hall, backed by a 70 piece orchestra.
At 22, Erana was a guest of Her Majesty, on remand at Mt Eden Prison in Auckland. She was a heroin addict busted for pushing cocaine, staring at a seven-to-10-year prison sentence.
At 37, she's one of the most successful and sought after singers in Australia. She does daily session work (singing, for example, the theme song for Home and Away) a twice weekly gig at Sydney's oh-so-flash Wentworth Rydges Hotel, and has a booming song-writing career. This year, 1997, she'll sing in Los Angeles, London, Cavan in Ireland, Istanbul and Beijing. She's happily married with three kids, prosperous - and she's at peace with herself.
This new life, says Erana, is the result of a royal pardon from the King of Kings.
It's no surprise her favourite song is "Amazing Grace". She spoke with Mana when she was back holidaying in New Zealand after Christmas.
The 60s and early 70s were New Zealand pop music's Great Leap Forward. First there was the Mersey Sound, which brought teen audiences and local musos to a fever pitch of excitement - and then there was TV, which rapidly spread throughout New Zealand. And, at the end of the decade, there was Woodstock.
This teen music revolution lit a fire under the old NZBC, which responded with weekly home-grown pop TV shows C'mon and its successor Happen Inn.
And, for a time in the 70s, Erana was right in the spotlight, a household name with the likes of Dinah Lee and Alison Durbin. Phil Warren, long-time Auckland pop impresario, remembers her as "a tiny bundle of joy, very bouncy, a first rate vocalist who was very much in demand. She was a tremendous entertainer and performer, more than just a singer. She could work an audience."
Erana comes from a talented family. Her mum Margery, who is acting principal of a school at Waima in the far north, is still a crack tennis player and was an Auckland rep netballer. Younger sister Nardi captained the New Zealand women's softball team, and dad Jerry was a gifted guitarist who was mates with Gerry Merito and Wi Wharekura of the Howard Morrison Quartet fame.
Erana and Jerry were unusually close. And Erana believes it was the catastrophic end to that relationship - Jerry was killed in a car accident when he was 32 and Erana was 12 - that caused her anchor to drag, and let her eventually founder on rock'n'roll's reefs.
Jerry, whose iwi is Te Rarawa, and hapu Patu Pinaki, was brought up in Manukau, near Ahipara. Money was scarce, and both his parents died by the time he was 12. But he won himself a place at Northland College, where he became head prefect and dux. He met Margery at Auckland Teachers College.
When they married they decided that the responsible thing was to commit themselves to teaching. Both had jobs in Auckland schools - and Margery stopped rep sport and Jerry quit music.
Erana rekindled Jerry's love of music.
"He told me that by the time I was four he knew I had a voice. When I was five he entered me in my first talent quest." She smiles at the memory. "Gray Bartlett was the judge - and one of his albums was the first prize. I won it, singing 'Summer Holiday'."
When she was 10, Jerry took her for an audition at the Auckland NZBC studio.
"He played guitar and I sang a song called 'Sailor'. Dad was the deputy principal at school and one day, about a year after that audition, he called me to the office over the intercom. I couldn't imagine what trouble I was in. He told me that the audition we'd been to was for Happen Inn. And I'd been accepted."
Erana was an instant hit - an innocent, energetic cherub with a marvelous voice. She anchored Happen Inn with Craig Scott, Brent Brodie and Angela Ayers.
No sooner was the mantle of stardom thrown over her shoulders than Jerry was killed.
"I always thought it was rotten timing. I used to spend all my time with him. He would play for me and he would teach me. He was my best mate. I loved him so much.
"Not long before he died I brought a boyfriend home, and I was so worried that Dad's feelings would be hurt. And when I was saying goodbye to this boy in the driveway he kissed me - and Dad saw. I just cried."
The funeral was huge, and it was here that Erana first felt the burden of being a Maori achiever.
"They made me sing at my dad's funeral. I shouldn't have had to cope with that. All I should have been doing was bawling my eyes out in my mummy's arms.
"But I was seen as a little Maori girl who had done something and everybody was so proud of me. I was Jerry's daughter, and they told me to 'do it for your daddy'.
"People saw me as Maori, a singer, and last of all as a child. But I was a child first."
Erana says that many of the troubles which were to come stemmed from the pain of the loss of her dad - and from her hunger for love and acceptance.
Jerry Clark died in November. Before Christmas, promoter Russell Clark (no relation) had offered his services in managing Erana's career.
Besides the weekly appearances on Happen Inn, and its successor Sing, there were shows at clubs like Yer Father's Mustache and The Ace of Clubs, and tours with Vera Lynn and Tony Christie. In 1974 Erana was selected as Rising Star of the Year and in 1975 she was one of three finalists as Entertainer of the Year.
It was heady stuff for a Lynfield College youngster.
Each Wednesday she was fitted with a new outfit, worn just once. In the weekends she rehearsed and performed. She earned more in a weekend than her mum did in a fortnight's teaching.
It was a thorough apprenticeship. She learned a wide range of singing and performing styles, from vaudeville through to rock. She toured the country regularly.
That touring was another kind of apprenticeship - into the world of sex, drugs and rock'n'roll. "I was a really unhappy teenager in an adult scene. My focus went off school and went on to partying - having a good-bad time."
An anonymous letter was sent to the NZBC saying she wasn't fit to be on TV, and Russell Clark washed his hands of her. That was the end of TV, but there was still plenty of live work.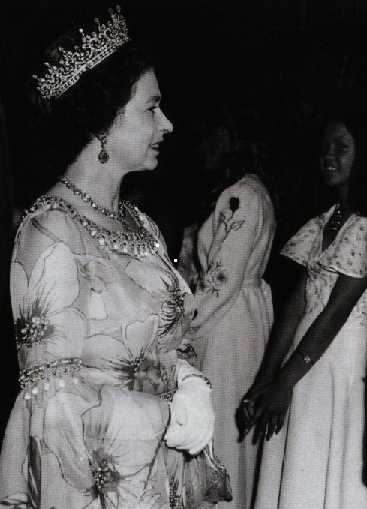 There were also plenty of boyfriends. Erana was pregnant at 16 and had a baby at 17. One of her boyfriends introduced her to heroin and she got hooked.
At 21, she was busted and spent three weeks in Mt Eden jail, facing a Supreme Court trial and a seven-to-10-year term for pushing cocaine to support her heroin habit. The guy she was arrested with skipped bail, and Erana got off on a technicality.
"Prison is a terrible thing. When you go in they strip you naked. I saw girls getting beaten up.
"The cooked food came from the men's prison - and we used to hear what the men would do to our stews. So I lived on beetroot sandwiches. To this day I can't stand them."
"I had been earning $600 a night, and now I was packing tobacco for sale in the men's prison.
"When dad died people had been so proud of me. Now I was a shame. And there was still no love.
"But I had it easier than some. I had people who knew who I was. I had allies. People looked after me, wanted to help. I started to get acclimatised.
"And, whatever I went through, my mum went through in double measure. She mortgaged her house to get me bail and a lawyer. And she had to endure seeing how what I was doing was affecting the other kids."
Free again, Erana found work with the Tuhi Timoti and Tama Renata's band, which was about the hottest in Auckland.
But she was still freefalling, a full-blown junkie. "The craving was so bad, sometimes I'd stick a safety pin in my arm - just to get some sensation."
In desperation, Erana's mum called in the army - a couple of Erana's uncles, who were soldiers at the Ngaruawahia military camp.
"They turned up, physically carried me out of the house and drove me to Ngaruawahia - where they locked me up for three months with an aunty."
After three months Erana ran away back to Auckland. But the addiction was broken. "I knew I didn't want to be like that again. I didn't want to go through the hell of getting off again."
But that was just one addiction. Others followed - to cocaine and alcohol.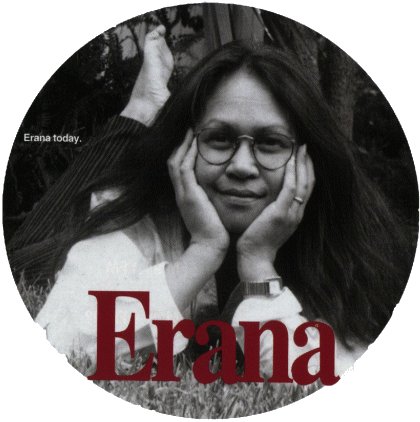 By this time Erana's New Zealand career was over. She found a singing job at the Hobart casino, worked there for 18 months, then did a stint in Melbourne, before heading to Sydney in 1980. She had to start again, from scratch.
And in a little jazz cellar in King's Cross, Erana had a fateful encounter.
Before quitting New Zealand she'd been to a Michael Franks concert, an American light-jazz singer and his Australian band Crossfire. She was transfixed. "I'd become very serious about singing by then. I didn't have to worry about being sweet and innocent anymore. I started to listen to jazz and the jazz fusion sound. That's where Crossfire was working. When I heard them I said to myself that if I ever got to Sydney that's the band I was going to work with."
Not long after she had begun singing in the jazz club, a couple of the Crossfire musicians walked in. They listened - and asked Erana to join them.
"They were the major session musicians in Sydney, and they were doing the best gigs in town, including TV." What's more, Barry Leef, who had belonged to the top Kiwi group Simple Image, was in the band. With Crossfire, Erana's career took off.
Nine years later, Erana and Barry married. The year after that, Erana became a born-again Christian. Her life dramatically changed and the addictions fell away.
"Now I don't drink, I don't smoke, I don't take drugs. I never thought I could not drink. I thought it would be too boring. Now I see how boring it used to be.
"People sometimes say to me 'Erana, you did it. You're strong. Well done!' But I didn't do it. God did. If I could've done it alone, I would've broken all those addictions a long time ago."
The void left when her dad Jerry died has been filled. "I feel like I should have when I was 12, but it's even better now I'm 37. God's into restoring.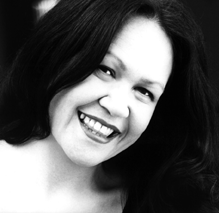 "I got asked recently about success. And I've got all the things the world judges as success. But that's not success. I've had riches and fame before and what good did it do me?
"Success for me is having relationships with people I love, who love and accept me. People used to look at me and see 'Erana the Singer'. But that's not who I am, and I used to wonder sometimes if singing is a blessing or a curse.
"I used to be so afraid of being Maori in the entertainment industry, which back then was predominantly white. I felt no better in the Maori world. With Maori people I would be afraid to be who I was, because I'm half-caste. My grandmother was Scottish.
"Now I don't worry about whether people approve of me, because I'm the daughter of the most high God, and He loves me. He can do anything - and He's my daddy."
It's been a turbulent life, with its share of tragedy and disaster. But Erana regrets nothing. Through it all, she says, "God never let me go".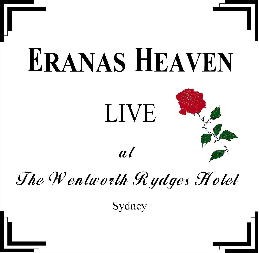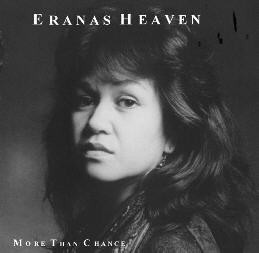 Most of the above information has been supplied to me by a very loyal fan of Erana, Michael Fogden. I am very grateful to him for this.