Mark Williams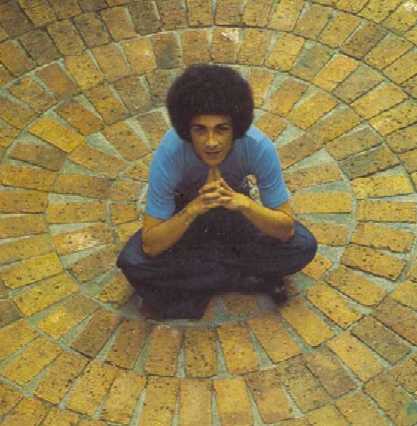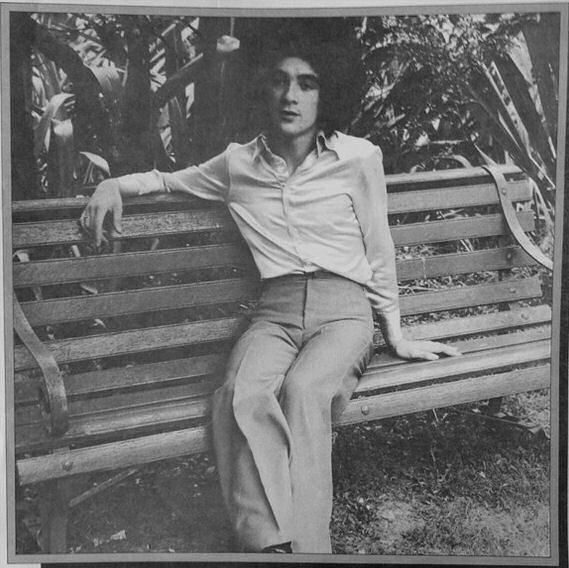 Mark Williams was born in 1954 and originated from Te Kopura in Northland. Mark and some of his schoolmates from Dargaville High formed a group called the Face.
The Face consisted of Mark on vocals and rhythm guitar, Willie Hona on lead guitar, Mack Tane on bass and Greg Findlay on drums. (Willie Hona was later to play with the Herbs, before going solo and recording an album in 1991). The Face won the Northland heat of the National Battle of the Bands competition in September 1971, and finished third overall in the grand final held in Auckland in the new year.
One of the judges at the final was Lew Pryme, and he recognised the potential of the group and became their manager. A single "Hangin' Around"/"Mr Postman" was released in 1972 on Zodiac and a national tour followed.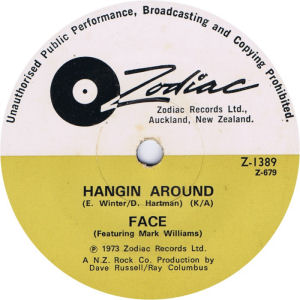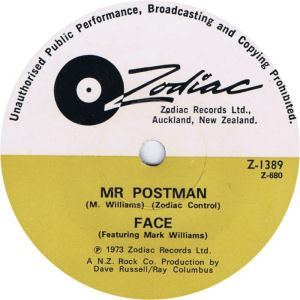 In 1973, Mack Tane left and he was replaced by Bruce Robinson, previously of the Pleazers, Troubled Mind and Flinders.
When the television show "Happen Inn" finished in 1973, a new show emerged. It was called "Free Ride" and was hosted by Ray Columbus. Lew convinced Mark to leave the Face and pursue a solo career at the time the new show was being launched. Whilst becoming a featured artist on the show, "Free Ride" will always be remembered for launching the career of Mark Williams.
Mark was well suited for the television role and followed in the tradition of Mr Lee Grant, Shane and Craig Scott. He had the silky voice, the looks and dared to be different. A hint of mascara, unisex clothing and an image that left you wondering.
With this television exposure and an extensive schedule of live performances through the cabaret circuit, Mark's popularity began to grow. All That was lacking was a decent recording contract.
Late in 1974 Mark was signed to EMI by Alan Galbraith. A single was released at the end of 1974, "Celebration"/"Let Love Come Between Us".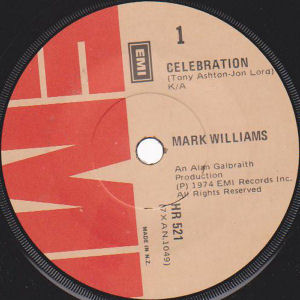 But it was another song from the recording sessions that really stood out. Alan Galbraith had taken a "Vanda and Young" song, originally destined for Craig Scott, and given it a new arrangement. The song "Yesterday Was Just The Beginning Of My Life" backed with "Jimmy Loves Marianne" was released in May 1975 and within 6 weeks was number one on the National Charts, staying there for 3 weeks and eventually falling out of the charts 6 months later.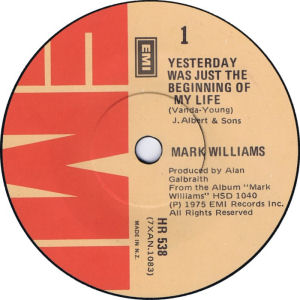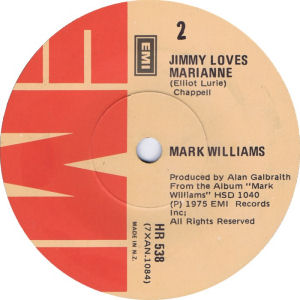 Mark's debut self-titled album came out in June and peaked at number 2, remaining on the album charts for 30 weeks. It became New Zealand's best selling pop/rock album of the seventies. Whilst the album contained many excellent songs, surprisingly no further singles came from it.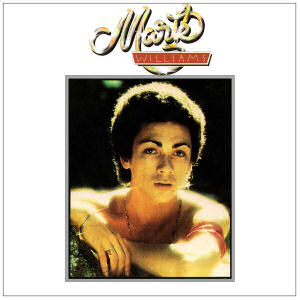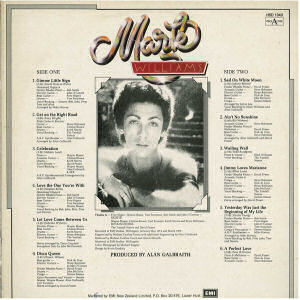 The next single was "Sweet Wine"/"Who Do You Think You Are" and released in November 1975. It reached number 7 on the charts.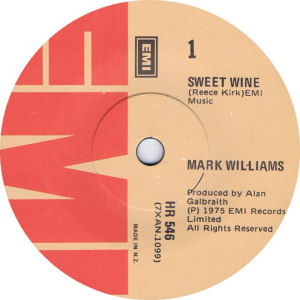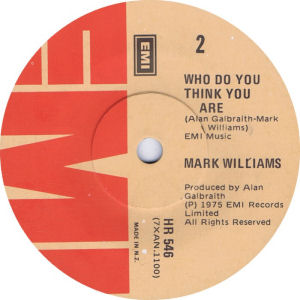 Early in 1976, Lew Pryme took Mark on a visit to Australia. The trip was not very successful and on their return to New Zealand, Lew and Mark parted company.
A second album "Sweet Trials" was released along with his third single, "If It Rains"/"Morning Sun Upon A Mountain" taken from the album. Also including his second single, the album was not as successful, only reaching number 14 on the album charts, while the third single fared worse, entering the charts at 25 and only staying in the charts for 1 week.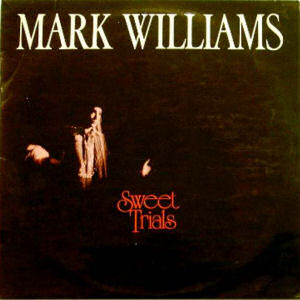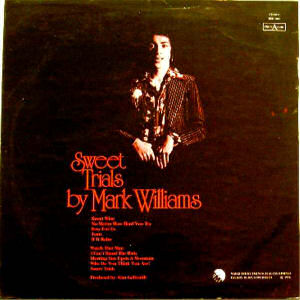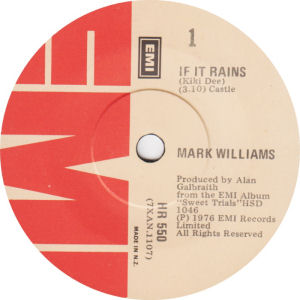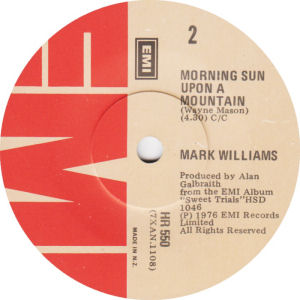 Mark's popularity was certainly on the decline and I feel this had a lot to do with the lack of good material for his second album. Another national tour only attracted medium sized crowds. Late in 1976 a fourth single "Taking It All In Stride"/"Why Can't We Be Lovers" was released. It peaked at number 14 and gave some much needed airplay.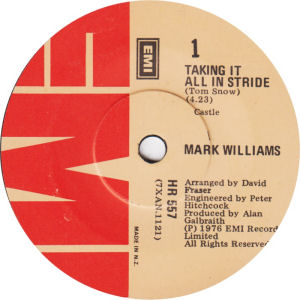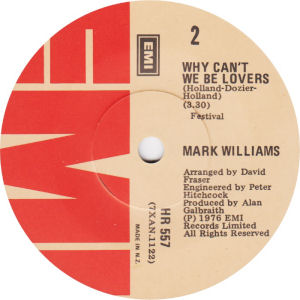 A second boost to his career came about with the release of his third album "Taking It All In Stride" in June 1977. It contained the single "It Doesn't Matter Anymore"/"True Love (Is Never Easy)". A superb cover of the old Buddy Holly classic, the song went to number one, giving Mark his second chart topper.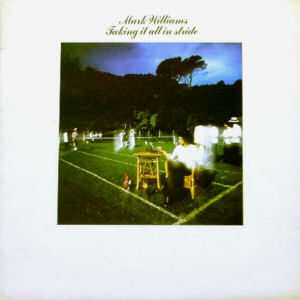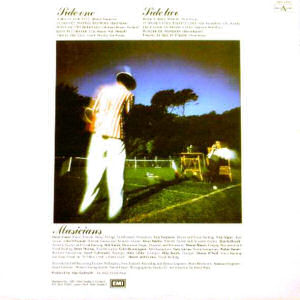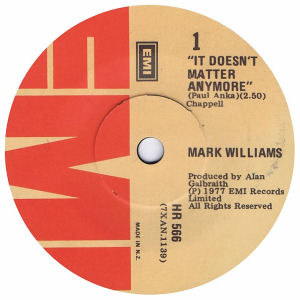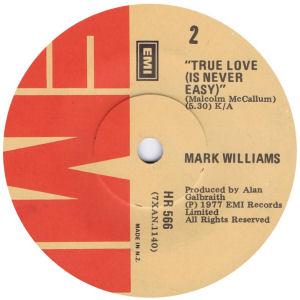 Although the third album didn't chart any higher than the second, it stayed around much longer and was well received by the record buying public. It also contained a fine duet with Sharon O'Neill called "If There's Still A Little Love" and this was released as a single with "Love Is Forever" on the reverse.
A final New Zealand produced single was also taken from the album. It was "House For Sale"/"Love Is Forever" and it reached number 13 in September 1977.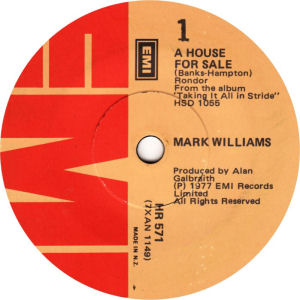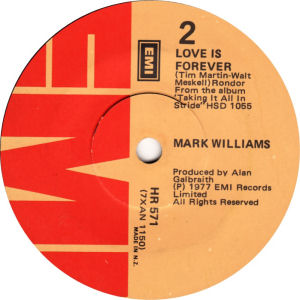 At that point, with his EMI contract about to expire, Mark decided to move to Australia, following Alan Galbraith, his new manager and producer of his three albums. Alan had taken up a new position with CBS Australia.
After Mark's departure, EMI released the obligatory "Greatest Hits" album late in 1977.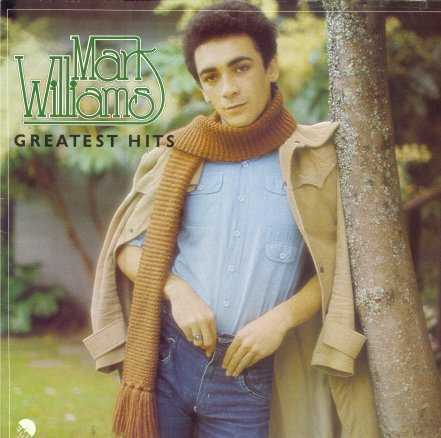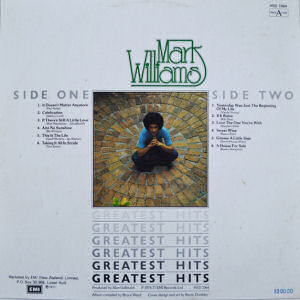 During his time in New Zealand, Mark and his work received the following awards. In 1975, Top Male Vocalist, Recorded Performance of the Year for "Yesterday ....", Alan Galbraith was Producer of the Year for the same song. In 1976, Top Male Vocalist, while his album "Taking It All In Stride" received Producer, Engineer and Arranger of the Year awards.
Mark's move to Australia wasn't easy. Away from his loving fans he had to start again. He spent the first year working as a session musician. It wasn't until 1979 that his first Australian album was released. It was called "Life After Dark" and was also produced by Alan Galbraith. A single from it "Wanna Give You My Love"/"Your Mama Won't Mind" had been pre-released in late 1978. A second single "I Don't Want You Anymore"/"Now That You're Gone" came out in 1979. Neither single or the album made it to the charts and after that Mark seemed to disappear completely from the airwaves.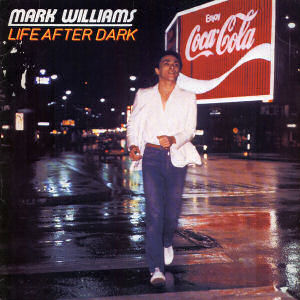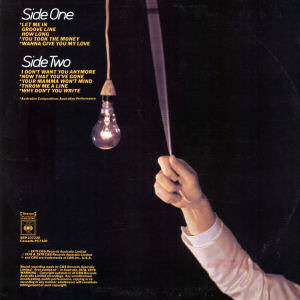 It would be another ten years before anything was heard again from Mark. In 1989 he was heard singing the title theme song to the television series "Home and Away" and then a new album was released in 1990 called "Z N Z". From it came a single "Show No mercy"/"You're So Cool". Gone was the silky voice, it was a completely different sounding Mark. This single gave him national exposure with the single climbing to number 9 on the National Australian Charts and the album to number 44. A second single from the album "Fix Of Love"/"Your Love" didn't fare so well, only getting to number 37. One more single "Spell Is Broken"/"Fool No More" never even got to the charts.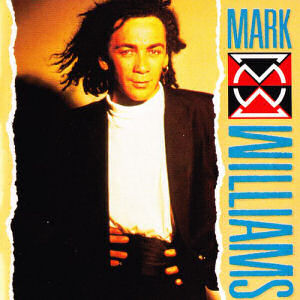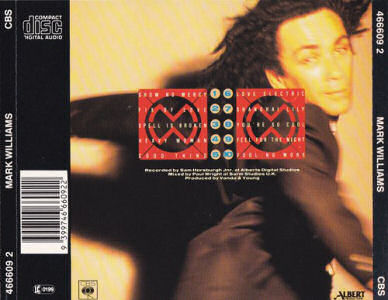 A final album came out in late 1992. It was called "Mind Over Matter". This album and the previous one were produced by Vanda and Young and released on Albert Productions label.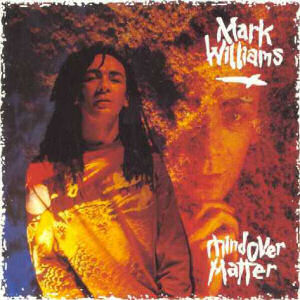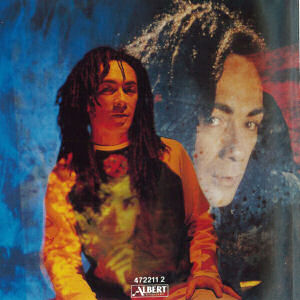 Mark still lives in Sydney and continues to do session work. Whether we get to hear anymore from what was a great talent from New Zealand remains to be seen.
In 1999 EMI released a best of CD.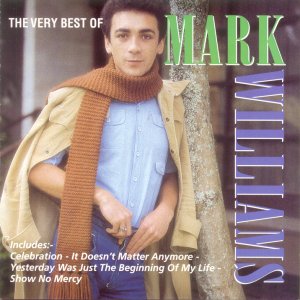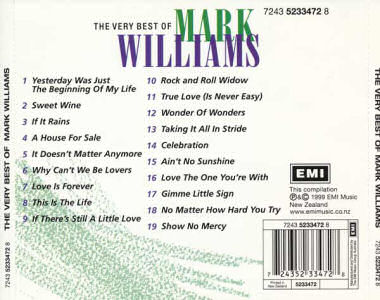 In 2006 Mark was asked if he would provide the vocals on an acoustic album to be released by Dragon. He does an excellent job on this CD.
Mark Williams can also be found on the following compilations.