Beaver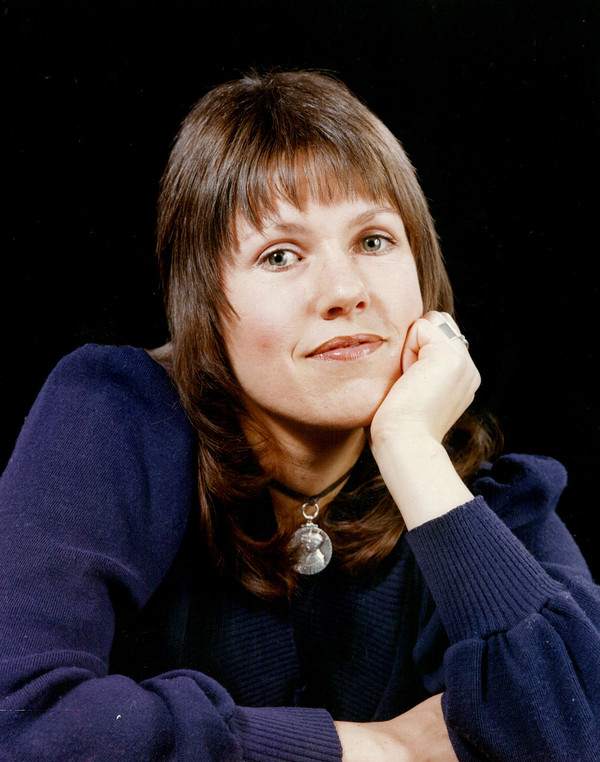 Beaver was born Beverley Morrison in 1950. She was the daughter of well-known piano accompanist, John Morrison and resided in the Hutt Valley. Bruno Lawrence first met her at the Wellington Musicians Club where she had been invited to sing on a few occasions. Although rather inexperienced, Bruno was impressed and he invited her to join Blerta as a singer. He wanted her to sing and dance and to also perform some numbers with Corben Simpson. Beverley was a bit overwhelmed by the offer and couldn't resist in particular the idea of sing with Corben, a familiar singer on the hit-parades. Rather than use her real name she chose to become known as Beaver, her childhood nickname.
Beaver was part of the Blerta experience from 1971 to 1973, but chose not to go on the Australian leg of the tour which lasted through to the end of 1974. During the last stages of Blerta in Australia, an album had been recorded in Sydney for EMI, with Renee Geyer providing lead vocals. When a single was released and began to attract interest, it was found that Renee had already signed for RCA, so the record had to be withdrawn from sale. When Blerta returned to New Zealand, EMI superimposed Beaver as the lead vocalist for a re-release. Despite Beaver's vocal qualities, she was not a soul singer like Renee, and consequently record sales were not good.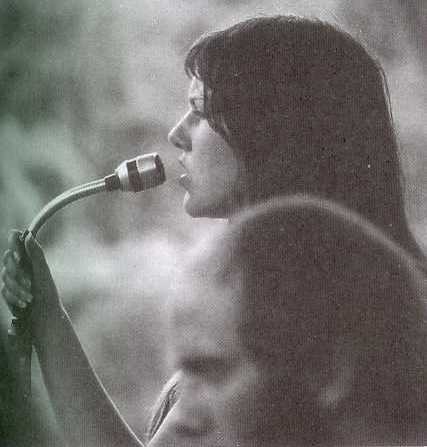 Beaver singing with Blerta. Bruno Lawrence in the foreground.
Beaver re-joined Blerta for their final tour of New Zealand during early 1975. After Blerta, Beaver formed the Beaver Band, and throughout 1976 and into 1977, Bruno drummed for her.
Beaver spent most of her time as a session musician and backup vocalist for many leading stars. In 1975 a multi-media outfit in the tradition of Blerta was formed, called Red Mole. Beaver worked with them on various occasions. Around the same time, Midge Marsden formed a group called Country Flyers. In 1977 they teamed up with Red Mole to perform at the same venues. Both moved to Auckland in September 1977 and took up residency at the Ace Of Clubs. In the new year, Red Mole returned to Wellington, before heading to the US, but the Country Flyers stayed with Beaver as their guest vocalist. They released a single "Skin Deep"/"Say Master" in 1978 as Beaver and the Flyers. Members of the Flyers at various times consisted of Midge Marsden (Guitar/Vocals), Neil Hannan (Bass), Richard Kennedy (Guitar), Bud Hooper (Drums), Martin Hope (Guitar/Vocals), Jim Lawrie (Drums), Paul Clayton (Guitar), Rob Winch (Guitar) and Murray McNabb (Keyboards).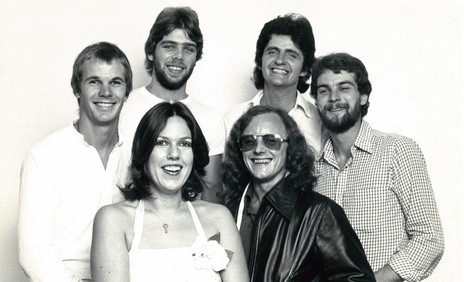 Beaver and the Flyers
In mid 1977 a band called Jimmy and the Jets had emerged. Its members were Jimmy Hill on drums and vocals, Ron Craig on guitar, Peter Woods on keyboards and Paul Woolright on bass. In 1978 they were joined by Josie Rika, but she was subsequently replaced by Beaver in July. Throughout 1978 and 1979 the band's name was Woody, after their keyboard player. In 1980, Hill and Craig had moved on and they were replaced by Ricky Ball and Eddie Hansen. When Peter Woods left he was replaced by Paul Hewson, who had returned to New Zealand after a stint with Dragon. What the group now consisted of was three ex-members of Ticket, one from Dragon and Beaver. Internal clashes resulted in Eddie Hansen leaving and Dave McArtney, ex Hello Sailor coming in. With the band nearly settled down, Ricky Ball left and was replaced by Jim Lawrie, ex Street Talk. This new combination called themselves, the Pink Flamingos.
With line-up now intact there was still one problem. Like many seasoned professional singers, Beaver suffered node problems. These tiny growths on the vocal chords are generally more of an irritation than a serious health threat, but following medical advice, Beaver decided to have them removed, a supposedly simple operation. She was advised to take just one month off work. Six months later she could still barely speak, let alone sing, and by the time she was able to return, the Pink Flamingos had forged on without her. Now New Zealand's number one band, Beaver had missed the Flamingos' flight to the top.

Beaver at the front with the All-Stars.
Beaver teamed up with Hammond Gamble for a short while, until Auckland promoter Paul Walker put together a make-shift band, in 1984, that played at the Windsor Castle and called them the All-Stars. It included a number of veteran rockers, including Beaver.
In 1987 she released an album called "Live At Ronnie Scott's" and as Beaver Storm a single called "Theme From Gloss" in 1988.