Billy Karaitiana
Billy Karaitiana also known as Billy Kristian was originally from Christchurch. He is probably New Zealand's best known bass player.
He was a member of Ray Columbus and the Invaders, and when they broke up, he rejoined Max Merritt and the Meteors, where he had been before the Invaders.
Billy had a long and varied career, being a member of many groups, including Headband, The Keil Isles, the Mojomen and Sea Of Tranquility.
His most successful outing was with pop group Night, an American formed group made up of mainly British session musicians. Billy played bass guitar. "Hot Summer Nights", a cover of a minor Walter Egan hit, featured Stevie Lange on lead vocals and gave Night their one international hit most significantly in Australia at No. 3 with more moderate success in Canada (No. 23), the Netherlands (No. 21), New Zealand (No. 28) and South Africa (No. 13).
In 1967 Billy released his only single on the Festival label.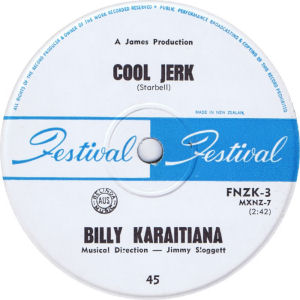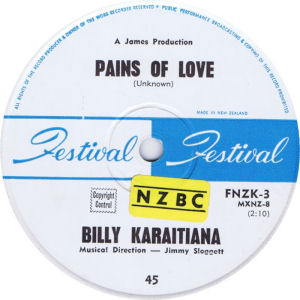 Billy Karaitiana can also be found on the following compilations:-