Christine Barnett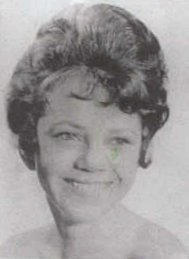 Christine Barnett was a young singing sensation from Wellington. She began recording on the Lexian label in 1962 when she was 14 years old. During that year she released two singles, "I Listen To My Heart"/"Cry For You" and "That's What It's Like To Be Lonesome"/"No One To Cry To".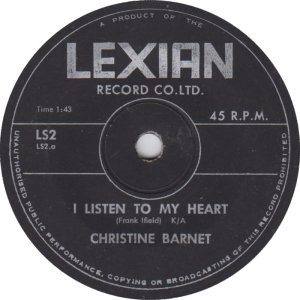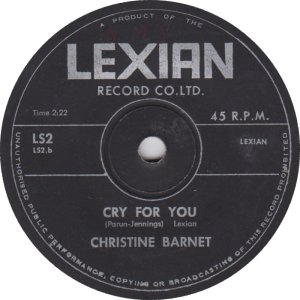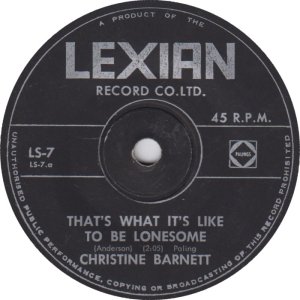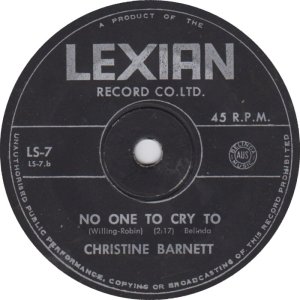 In 1963 she released two more, "Teenage Love"/"Overboard" and "Walking Down The Road"/"Over The Mountain Across The Sea".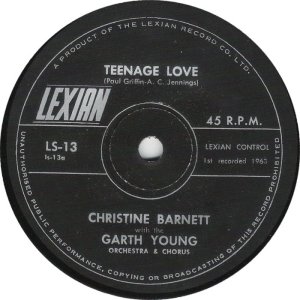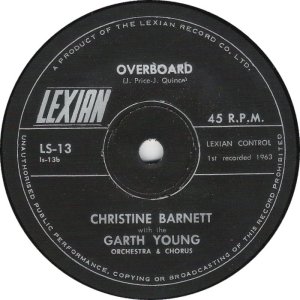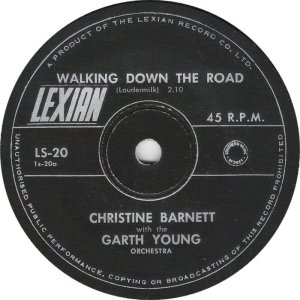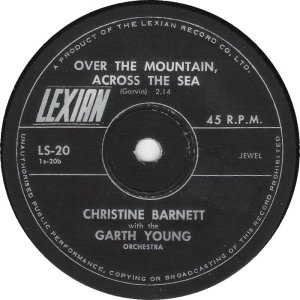 In 1962 Lexian produced an album called "New Zealand Hit Paraders", which was actually a combination of a few songs by members of the Lexian stable, which included Lou Parun, later of the Librettos, Tommy Adderley, Sammy Rodgers and Rod Stone, also of the Librettos. Christine contributed two songs to the album.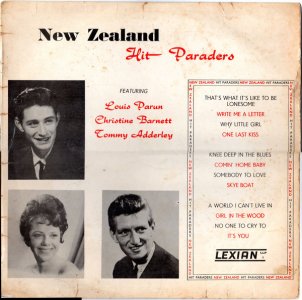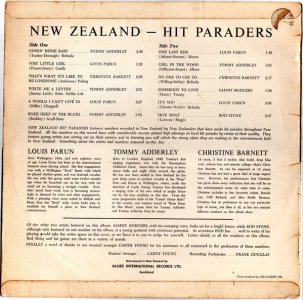 While Christine was in Australia in 1973 she ran into Bruno Lawrence and before long she became a member of Blerta for a short time.
Christine's older sister Lyn Barnett also had a recording career at the same time, but predominately on the Viking label.