Jigsaw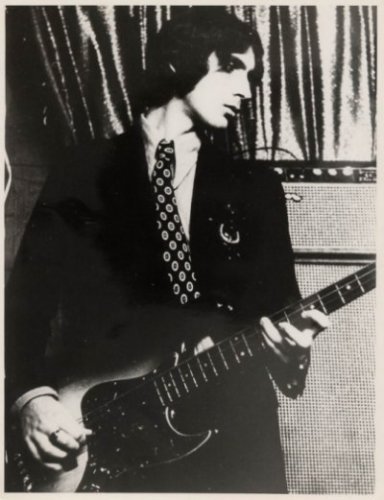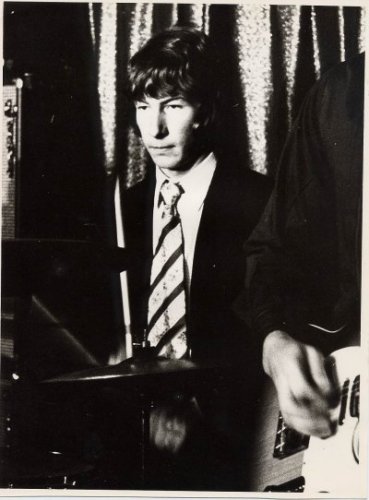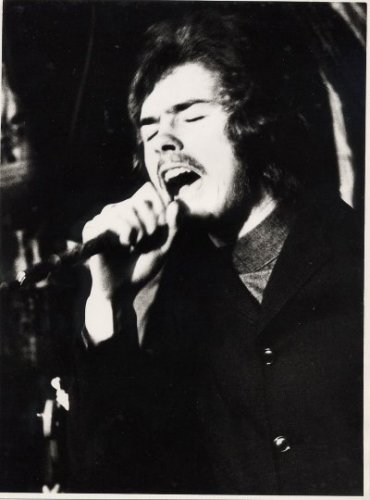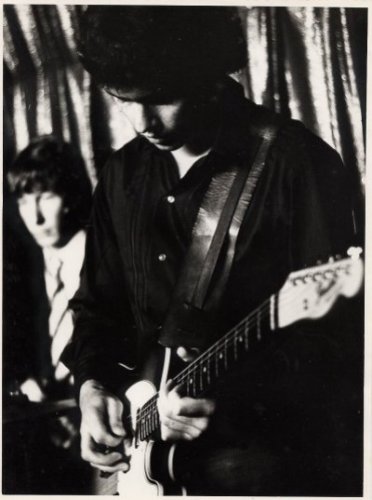 Jigsaw live at the Galaxie: Top Row L to R: George Barris, Tony Walton. Bottom Row L to R: Glyn Mason, Chaz Burke-Kennedy.
Line-Up:
George Barris (Bass Guitar)
Tony Walton (Drums)
Glyn Mason (Rhythm Guitar / Vocals)
Chaz Burke-Kennedy (Lead Guitar)
Chaz Burke-Kennedy, George Barris and Glyn Mason all came from Wellington and Chaz and Glyn had been members of the Roadrunners. Barris and Mason also passed through another Wellington R&B group the Bitter End after the demise of the Roadrunners. After Dave Orams left the Underdogs, George Barris was called in to take his place. George didn't stay there too long, and he and Underdogs drummer Tony Walton, decided to form their own soul band called Jigsaw in 1968.
Glyn Mason and Chaz Burke-Kennedy were called in. The source for their repertoire came from Walton's large collection of soul 45's. They became resident band at Auckland's Galaxie and Club Bo-Peep, playing their soul music with blues overtones.
Jigsaw had a wide repertoire, mainly soul, r and b, but it was an unique band in that it not only could play loud, with such songs as Cream's "Sunshine Of Your Love" and the Rolling Stones' "Jumping Jack Flash", but also play quietly, Hank Marvin's "Nivram" or Spencer Davis' "Georgia". It was all good dance music that they used to play. A performing night would involve playing to a huge teen dance club from 8pm to midnight and then they would go down the road to the Bo-Peep where they had a smaller second set of equipment and played more quietly until 3 or 5am. The Bo-Peep only had a small dance floor and was more adult orientated.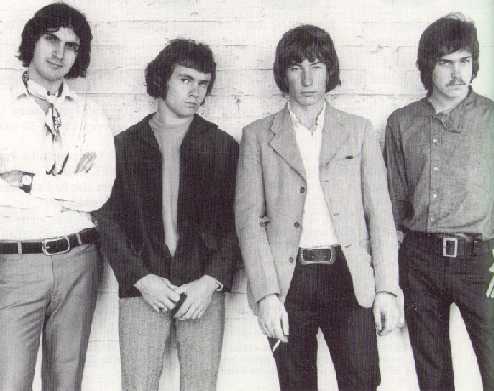 L to R: George Barris, Chaz Burke-Kennedy, Tony Walton and Glyn Mason.
The photo above was taken for a "Galaxie Newsletter" very early in the group's life. Chaz had just arrived in Auckland at very short notice with next to nothing and is wearing Tony's jacket and George's sweatshirt. Chaz didn't even have any equipment of his own and played Glyn's guitar most of the time he was in Jigsaw.
In 1968, Mason left the group to replace Larry Morris as lead singer of the Rebels. Meanwhile Chaz Burke-Kennedy replaced Lou Rawnsley in the Underdogs and Tony Walton went to the Bob Jackson Trio, who were playing at the Embers Club. Chaz Burke-Kennedy later joined the Bob Jackson Trio also, and after Bob himself left, George joined, and that band evolved into Fresh Air.
Jigsaw never recorded any material for release and are really only known by those people lucky enough to have seen them perform live at the clubs.