Highway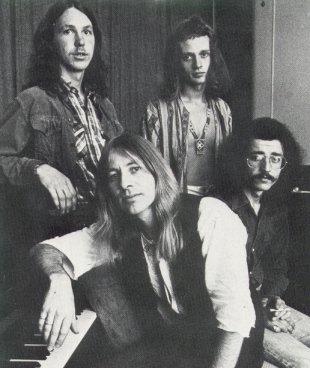 Highway in 1970, clockwise from top left, Jim Lawrie, Phil Pritchard, George Limbidis and Bruce Sontgen.
Line-Up:
Phil Pritchard (Guitar)
George Limbidis (Bass Guitar)
Jim Lawrie (Drums)
Bruce Sontgen (Vocals)
George Barris (Guitar)
George Limbidis and Phil Pritchard had spent the later part of the sixties in Australia and when they returned to their hometown, Wellington in late-1969, George and Phil decided to form an underground band, to play original material. A friend of Pritchard's, Jim Lawry joined them. Jim was previously playing with Serenity Fair from Northland. They began serious rehearsals as a band and at the beginning of 1970 they added Bruce Sontgen as their vocalist. Bruce was currently the vocalist for Tom Thumb and had previously been with the Boddys, the Layabouts and Apple.
They called themselves Highway and after continuing their serious rehearsals for another six months they finally made their debut at the Mickey Mouse Club in Wellington in August 1970. This was followed a week later with a headlining performance at the University Arts Festival concert at the Paramount Theatre. They went across very well to the capacity crowd and with that performance they became the hottest band in town. They took up a residency at Lucifer's for the next few months. In January 1971 they took a two month break and headed to a farm in the Wairarapa to put together a new repertoire of songs. On their return they had added a new member to their line-up. He was George Barris, who had a strong background, having played with the Bitter End, the Underdogs, Jigsaw, Fresh Air and Troubled Mind.
This new line-up debuted at Victoria University in March and released a single for HMV called "The Time Is The Time"/"What You're Doing To Me". The Universities Arts Council then organised a national tour of Universities. This was the first tour by a New Zealand band and was a huge success. They then moved back to Lucifer's and performed to packed audiences every time. In August 1971 came the University Arts Festival in Palmerston North, where Highway filled the support slot to Australia's Daddy Cool. Ross Wilson from Daddy Cool loved them and suggested that they should try Australia.
Before going to Australia, the band spent time in the studio and produced a self-titled album which was released around October 1971. The album, while good, was only a representation of the music they were doing at that time. No sooner had they recorded it and they were working on a new batch of songs ready to play in Australia.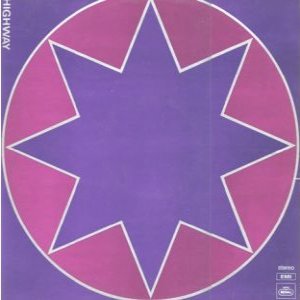 Highway flew to Melbourne at the end of the year and found a manager almost immediately. He was Michael Gudinski, who was well placed in the Melbourne music industry. He was the same Michael Gudinski who would later go on to form Mushroom Records. He organised some good gigs and they were soon playing to large audiences at the Myponga and Sunbury festivals. They continued to play well, but their style of music was different to most of the other groups that were playing at the same time. While they did manage to gather a small following of fans, it wasn't enough, and Gudinski was unable to secure them a recording contract. Always on the road with little time for rehearsal and songwriting, they soon began to lose interest. Highway disbanded in mid-1972.
The group did reform in Wellington towards the end of 1972, but without Barris and Sontgen. They did add Dave Brown on saxophone, but lacking a strong vocalist, they ended up being basically an instrumental outfit. In 1973 they changed their name to Danny Douche and the Pelicans, which was a 50's rock and roll covers band. While extremely different from their roots, it did give them more work than they were getting. They only lasted a short time and with the members not really being happy, soon broke up for good.